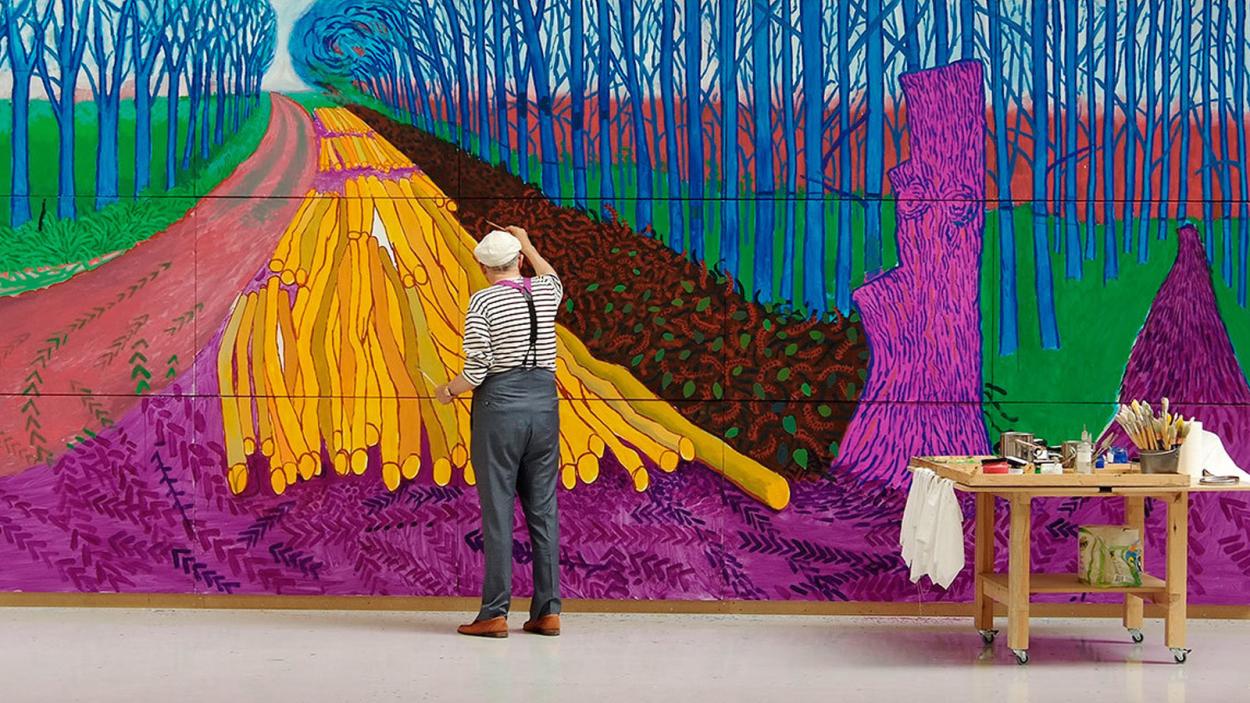 Architecture + Design Film Series: David Hockney at The Royal Academy of Arts
Contois Auditorium & Virtual
Image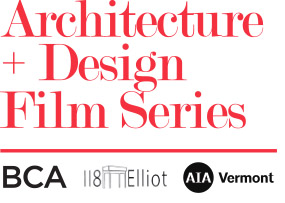 Join us for David Hockney at The Royal Academy of Arts, as season 10 of The Architecture + Design Film Series continues. David Hockney, now entering his 9th decade and recipient of Britain's Order of Merit, shows absolutely no evidence of slowing down or losing his trademark boldness. This film features intimate interviews with Hockney and focuses on two remarkable exhibitions held at the Royal Academy of Art in London. The first, "A Bigger Picture," spans a 50-year period and demonstrates Hockney's long exploration with the depiction of landscape. This series, often created en plein air at an easel, then refined through memory and imagination, results in thrilling forms, scale, and colors. The second exhibition is an intriguing exploration of the nature of portraiture, in which 82 different people all pose in the same elegant chair, perching, sprawling, accepting the scrutiny of Hockney's pencil and paintbrush. The results are chromatically superheated, personal portraits that are vibrant and alive. Hockney just keeps working.
Directed by Phil Grabsky
2017, United Kingdom, 85 Minutes
FREE. Doors open at 6:00 pm, movie begins at 6:30 pm. Virtual viewing is only available for same-day - check back for the link!
Learn more about Season 10 of The Architecture + Design Film Series at adfilmseries.org
---
The Architecture + Design Film Series is presented by: 118 Elliot Gallery, AIA Vermont, and Burlington City Arts. With support from: AIAVT Emerging Professionals, Artisan Engineering, Birdseye Building Company, Burlington Furniture, Office Environments, Inc., Pella Windows and Doors, Peregrine Design/Build, Redstone, Riven Studio, Rocky Dale Gardens, Selin + Selin, Site Form Studio, TruexCullins, UVM Department of Art & Art History, Vermont Eco-Floors, NuChocolat, Douglas Sweets, American Flatbread, Radio Bean, Jim Williams Architecture and Design, Austin Design, Inc., Hubbard Land Design, Mathes Hulme Builders, ASLA - Vermont Chapter
Back to Events