In addition to our exhibitions at the BCA Center on Church Street, BCA hosts external exhibitions at partnering locales in and around Burlington. All artwork is available for sale. For more information, to purchase, or to see additional works by these artists, please contact Kate Ashman at (802) 865-7296 or kashman@burlingtoncityarts.org.
Image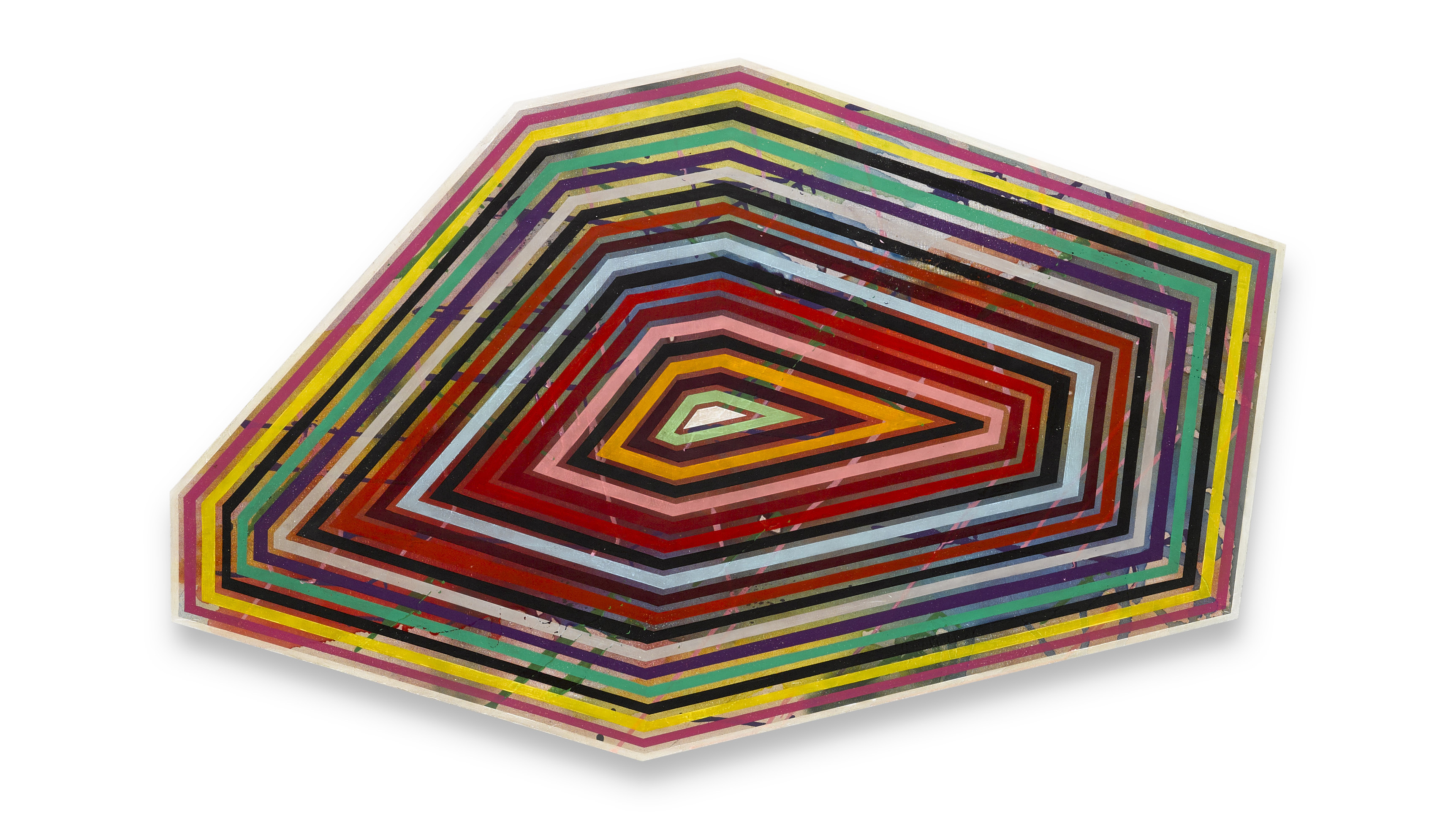 Airport Gallery
The Burlington International Airport features Vermont artists from BCA's External Exhibitions program in several spaces. These exhibits are located in the Skyway and Gates 1-8 (both located on the 2nd floor) as well as above the escalator in the main building. Artwork rotates every few months in these locations. These exhibitions run through December 2022.
Robert Hitzig, mixed media on birch panels (Skyway) (pictured)
Hitzig loves that the meaning and intent of abstract geometric art is not immediately evident. It allows people to generate their own relationship to the work, create their own questions, and find their own meaning. It doesn't hit you over the head with ideas about what to think and how to feel. It creates space for wonder, questions, and dialog, whether internally or with others. And for him, that is the point. To use art as a vehicle to explore, question, and, most importantly, to not know. Because not knowing helps us to break down our hardened beliefs in absolutes, in black and white. With irony, he loves the idea of using random shapes and colors to help people see the world in shades of gray. In this way, he hopes his art can create an opening for the viewer, providing an unexpected path for seeing the world in a less rigid way.
Bear Cieri, photographs (Gates 1-8)
The Quarry Survey series of photographs is an extension of a separate photographic project about Barre, VT. It explores a landscape that would otherwise be overlooked were it not for human intervention. Beauty is buried deep within the earth, but it takes human ingenuity, energy and opportunity to extract it. Therein lies a contradiction that applies not only locally to the granite industry, but globally to any industry that exploits natural resources. By creating abstract compositions, Cieri is decontextualizing each element, forcing the viewer to consider smaller and more constructed pieces of a larger idea.
Made in active quarries these images express his appreciation for and connection to the natural world, while simultaneously exploring the way humans have evolved to not only command ownership of the land, but also the way we depend on it for our way of life.
Image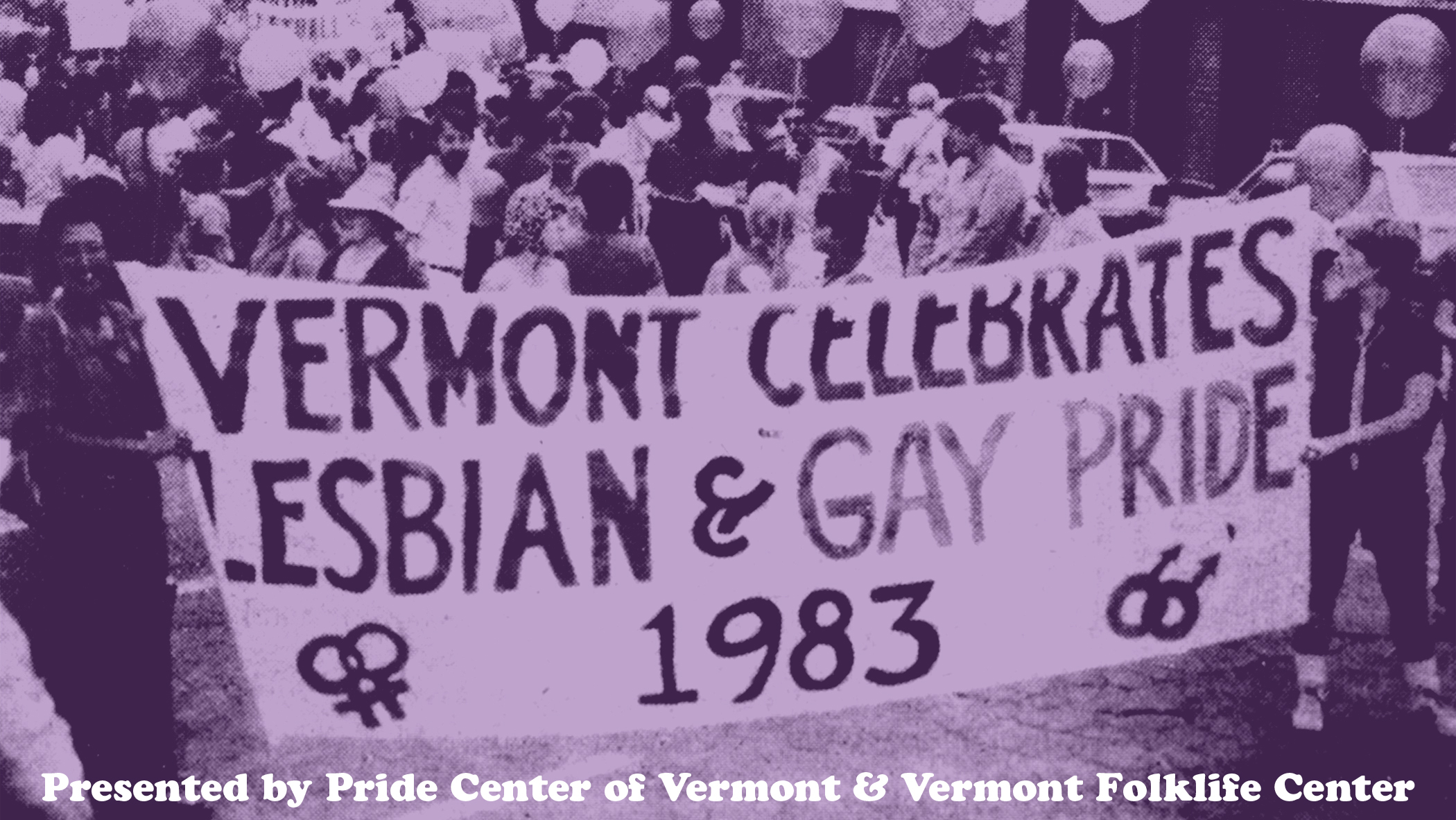 City Hall
The City Hall Gallery is located on the main level of Burlington's City Hall and features Vermont artists from BCA's external exhibitions program on a rotating basis. This exhibit runs through late September.
On June 25, 1983 the first Lesbian and Gay Pride March in Vermont took place in Burlington, fourteen years after the Stonewall Uprising. From the very beginning the Pride events in Vermont were a celebration as well as a march. 350 people, many of them women, rallied in City Hall Park and marched through downtown Burlington – a memorable event that has taken place in either Burlington or Montpelier every year since. Organizers of the first Pride in Vermont have been generous with sharing and talking about their experiences. When they held that first event, participants knew they were taking a risk. Publicly announcing their sexuality and their fight for civil rights opened up the possibility of losing jobs, children, and personal safety. But the organizers knew that the visible presence of what was then described as the "Lesbian and Gay Community" could also help push politicians and community members to understand the need for job and family protections and basic civil rights. This visibility has grown and transformed as LGBTQ2+ identity has changed and shifted in the past few decades – and it still takes collective action and organizing to continue progress towards equality.
This exhibit is presented by the Pride Center of Vermont and the Vermont Folklife Center. Pride 1983 was curated by Meg Tamulonis of the Vermont Queer Archives—a program of the Pride Center of Vermont.
PORTRAITS OF PRIDE — PHOTOS BY M. SHARKEY The Vermonters in this gallery of portrait photos by M. Sharkey were all part of the 1983 Pride march in varying ways, from organizers to early activists who created community prior to Pride. Their willingness to be out and public about their identities set the stage for civil rights and community growth. We are grateful for their willingness to share memories and challenges from this pivotal event.
As with any Pride, many more people were involved as planners, marchers, and those cheering on the sidelines. The Vermont Folklife Center and Vermont Queer Archives will continue to gather and share the memories and stories of organizers and participants.
Image
Hilton Garden Inn
BCA was honored to partner with the Hilton Garden Inn to select artwork from 10 local artists to be included in the design and décor of Burlington's newest boutique hotel. Learn more about Hilton Garden Inn here. This exhibition is ongoing.
Casey Blanchard (pictured)
Primarily a self-taught artist, Casey explores her experiences through the engaging and often unpredictable print medium of monoprinting. She is most interested in the spiritual aspects that emerge in the image, particularly relating to how we live in the world and how the world lives in us. In the beginning, the work may be a search for answers, but in the end it's more about being here without them.
Casey Blanchard was born in Greenwich, CT in 1953. She lives in Shelburne, VT with her husband, Dan Cox, and their daughter, Julia Cox. Her artwork is found on the walls of health care facilities, private residential collections, corporate offices, the hospitality industry, on web designs, and various published materials.
Johanne Durocher Yordan    
Johanne is a Burlington based artist who works out of her studio on Pine Street. She was born in Quebec, Canada, but has lived most of her life in Vermont. It was not until 1998 that Johanne began committing herself to her artwork and finding her own voice. She studied at the University of Vermont and has since developed a diverse body of work that is a testament to her ability to succeed as an independent artist. Creating work that fits a variety of audiences, while always building upon her unique self-taught style, is the secret to her success. Johanne has always been the type of person who explores on her own, tapping into the unknown and developing her own fashion and techniques. Many of her paintings include found or collected items which add depth and meaning to combine form and function to her work. Her abstract work captures her emotions and represents her unique style and expression. Johanne has exhibited her work extensively throughout Vermont in both solo and group exhibitions over the past 12 years.
Cameron Schmitz
Cameron Schmitz grew up in Greenwich, Connecticut and spent idle time in her youth drawing. Encouraged by two artistic parents, including her mother who is also a painter, she learned at a very early age the joy and satisfaction of participating in the visual arts. 
Schmitz holds a Master of Fine Arts in Painting from the Pennsylvania Academy of Fine Arts and Bachelor of Fine Arts in Painting & Drawing from the University of New Hampshire, in addition to studying Art and Art History at Studio Arts Center International in Florence, Italy. 
Following a month-long artist residency at the Vermont Studio Center in 2006, Schmitz moved to Vermont after discovering Vermont's rugged landscape to be uniquely inspirational. Now located in the Brattleboro area, Schmitz actively exhibits her work regionally and nationally. Her work has been featured at Fitchburg Art Museum's biannual exhibition, Ne England/New Talent, Green Mountain College, Kyoto Seika University in Japan, Emory University, Northern Arizona University Art Museum, and Rogue Space in Chelsea, New York. Her work is represented by The Drawing Room Art Gallery in Cos Cob, CT and Furchgott Sourdiffe in Shelburne, VT, and she is an artist member of the Copley Society of Art in Boston. In addition to her painting practice, Schmitz is also the Gallery Curator of The Drawing Room Art Gallery and teaches painting at the River Gallery School in Brattleboro, VT.
Carl Rubino
 
I strive to create unique interpretive, impressionistic and abstract images that relate my personal vision of or reaction to the subject matter before me.   Before I even pull out the camera I try to experience all that my subject reveals, or even what it makes illusive – not just the obvious, like the literal view, the colors, texture and patterns - but the less obvious sensual aspects, the energy and the "feeling" that it conveys. Whether in landscape, abstract, street photography, fine art nude or whatever else captures my interest, I seek to find and interpret life's visual symphonies, one click at a time. 
I feel that to a large extent my photographs consist of three different points of view: the raw material that is the literal subject matter of the image that my camera captures; what I see, sense, and work to portray when I interpret that subject; and what the viewer sees when looking at the image on the wall.  Those may be three very distinct views of what is essentially rooted in the same thing.   That, to me, is stimulating art.  And that is a great part of what draws me to photography.
Jeff Schneiderman 
Jeff Schneiderman works as a wedding, portrait and fine art photographer in Williston, VT.  He has been taking photographs for over 35 years, traveled extensively throughout the U.S. and the world and has made Vermont his home for the last 27 years. Patterns are a major theme in Jeff's work as he is fascinated with the designs in nature how they are reflected in things manmade.  More of Jeff's work can be seen at: www.jeffschneiderman.com."
Krista Cheney
Krista Cheney is a native Vermonter, currently living in St. George, Vermont. She studied English Literature and Agricultural Economics at the University of Vermont. She has studied photography since 2003, taking classes and workshops at local venues and the Maine Media Workshops in Rockport, Maine.
Carolyn Enz-Hack
Carolyn Enz-Hack's work includes painting, sculpture, and scenery design. While she has spent most of her life on a farm she holds a degree in theatrical design from Rutgers University and has spent years designing for the theatre. Her rural sensibility is informed by themes explored in ancient theatrical and religious literature, and by developments in cross-disciplinary Science. Each piece is an attempt to process the exterior world through an internal lens. Her most recent solo exhibitions have been at the Castleton Downtown Gallery in Rutland, Vermont, and Creare Inc. and the Dartmouth Hitchcock Medical Center both in Lebanon, New Hampshire. She is the recipient of a Vermont Arts Endowment Award, a painting merit award from the Chaffee Center for the Arts, a residency at the Vermont Studio Center, and her work has been selected for exhibition in regional and nationally competitive shows.
Erinn Simon
Erinn Simon is a fiber artist and yarnbomber. She crochets tapestries, toys, baby mobiles, vegetables, baked goods, blankets, scarves for trees, and the occasional bloodthirsty zombie cupcake. Her work has appeared in group shows in Burlington, Seattle, and Australia and she ships her one of a kind creations to customers around the world. She lives in the Old North End of Burlington with her husband and three kids. You can find her on facebook as Callie Callie Jump Jump.
Image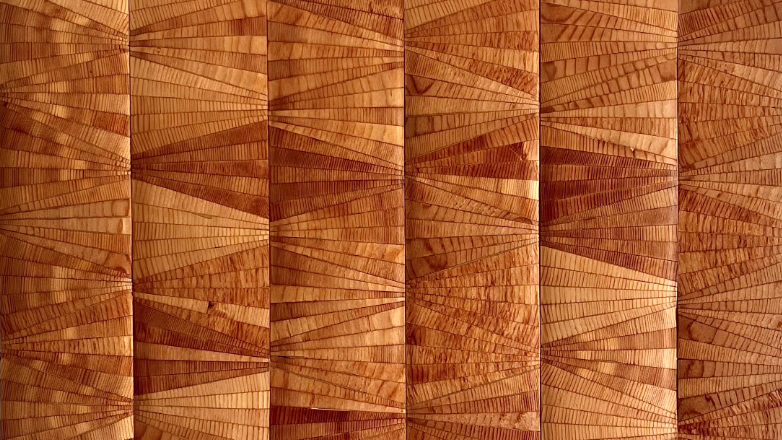 Maltex Gallery
The Maltex Building, located at 431 Pine St, holds four floors of artwork curated by the BCA's External Exhibitions Program. This venue features artwork from nine Vermont artists, rotating bi-annually, and can be visited during regular business hours (Monday - Friday 7am - 7pm). These exhibitions run through early November 2022. 
Image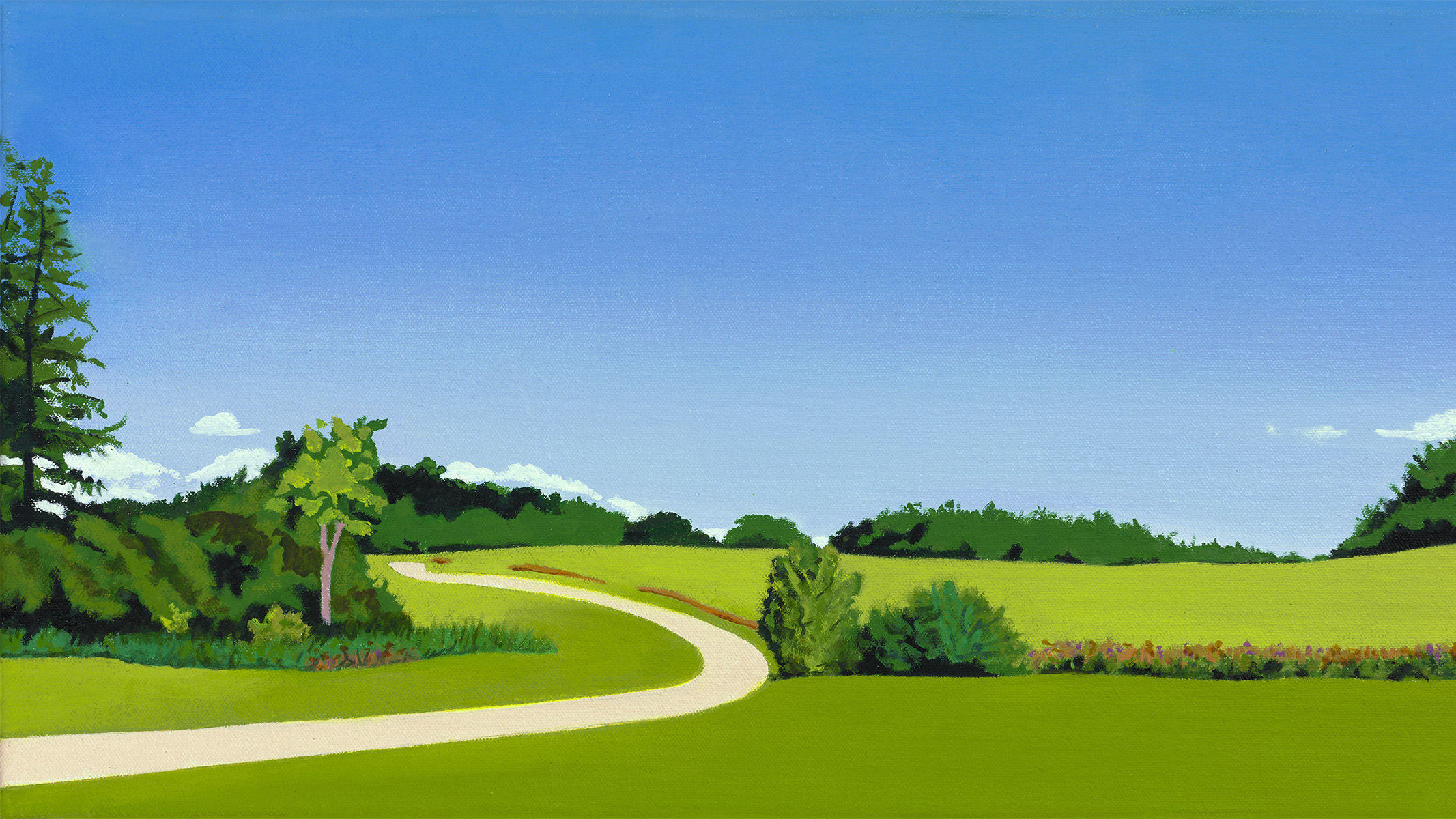 The Lorraine B. Good room is located on the 2nd floor of the BCA Center. The art in this room is available for viewing during our regular open hours, except when the room is being used for programming, meetings, and rental events. This exhibition runs through October 2022.
Louise Arnold, oil paintings
Arnold is a landscape painter with a background in Landscape Architecture. She works both en plein air and from her photographs, painting in New England landscapes with which she has great familiarity. Her subject matter ranges from mountains and streams to barns, abandoned farm machinery, and cars, which are prevalent features in many of the landscapes that she paints. She is most interested in capturing the character or spirit of specific places, and in exploring how the qualities of those places affect her as an artist working in them. The paintings that result have evolved from this exploration and engagement.
Image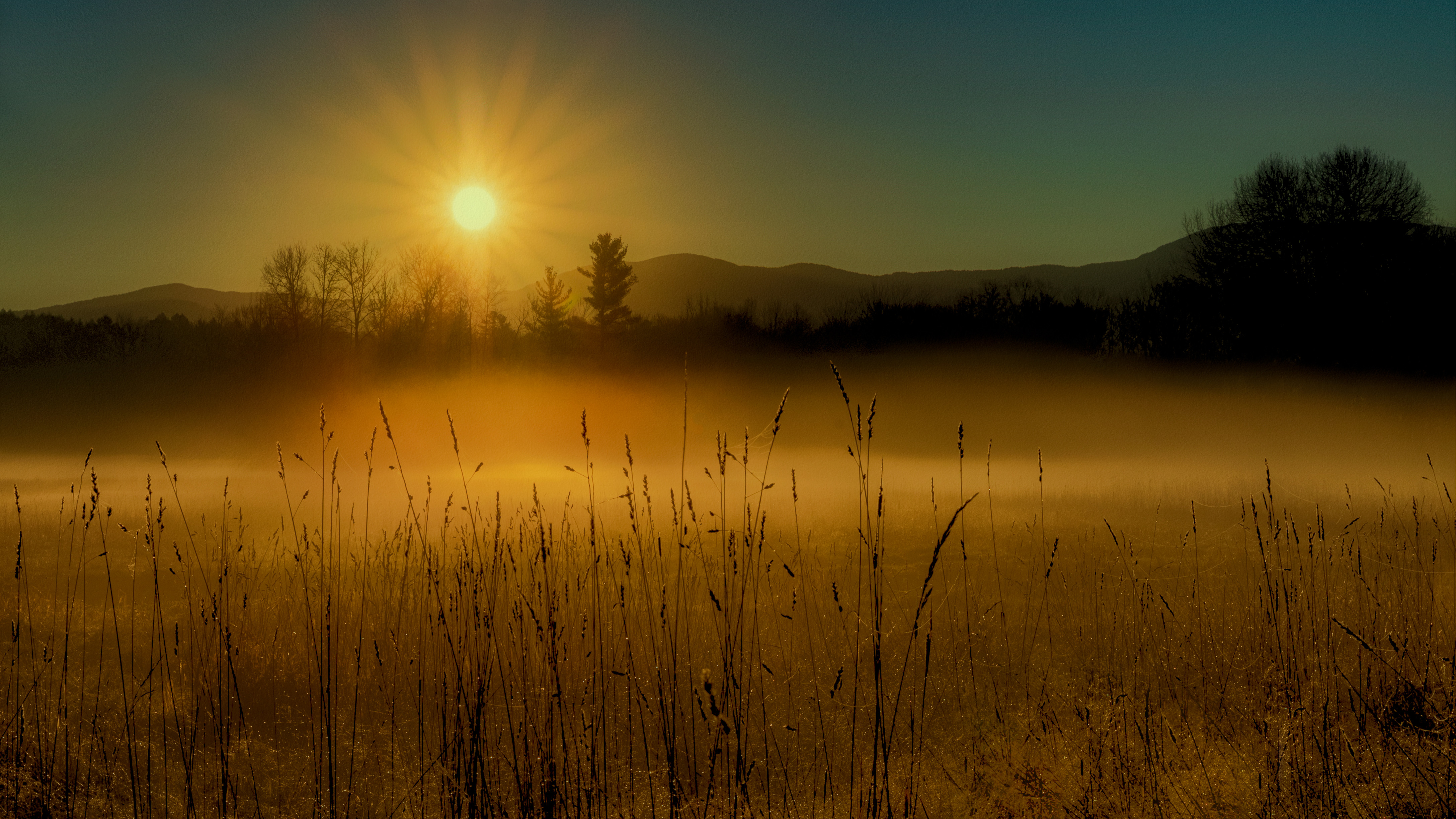 UVM Medical Center
The University of Vermont Medical Center, located at 111 Colchester Avenue, has been exhibiting and purchasing the work of Vermont artists on the main medical center campus in various locations for many years, thanks to its ongoing partnership with Burlington City Arts. Rotating artwork can be found in the ACC East Pavilion 2 & West Pavilion 3, McClure 4, Breast Care Center, and Cancer Center.  Permanent artwork is also on display throughout the hospital. Current exhibitions are on view through late January 2023.
Greg Nicolai, photographs (Main Street Connector, ACC 3) (pictured)
Nicolai's goal is to take something that he photographs and turn it into something that is more interesting. As much as he enjoys the end result, he enjoys the process even more. Forms, shapes, and patterns, no matter what the environment, create the initial interest. Black and white photographs seem to emphasize and intensify these details. Color is used only if it helps to further define the subject. Finding the best composition is a fun challenge. Discovering that elusive element which animates a photograph is the reward.
Caleb Kenna, aerial photographs (Main Street Connector, ACC 3)
As a photographer, Kenna is often looking for new perspectives. As a kid, he loved to climb up into trees, peering out over the Vermont landscape. Later as a young photographer, he would hire an airplane once or twice a year and hope for good weather to photograph the Green Mountains from above. Several years ago Kenna started using a drone. At first, he would fly as high as possible – 400 feet – and make traditional Vermont landscape photos. But as he developed, he started pointing the drone straight down and flying lower and lower to zoom in on certain aspects of the landscape – apple orchards, maple trees, old barns encircled by cornfields. Making pictures with his DJI Mavic 2 Pro has become a nearly daily practice, a brief visual meditation, soaring above the landscape on flights of discovery, wonder, and visual appreciation for Vermont's varied terrain.
Erika Lawlor Schmidt, relief monotypes (Main Street Connector)
The expression "warp and weft" is used metaphorically the way "fabric" is; e.g., "the warp and weft of a person's life" equates to "the fabric of a person's life". Warp and weft are sometimes used even more generally in literature to describe the basic dichotomy of the world we live in, as in, up/down, in/out, black/white, Sun/Moon yin/yang, etc.
Sandra Berbeco, acrylic paintings (McClure 4 & EP2)
As an artist living in Vermont (and painting in Vermont, Cape Cod, and Naples, Florida) Berbeco's palette shifts with the sunlight and vegetation of the area. All of this keeps her curious and enjoying new challenges. After 40 years of painting, sculpture, printmaking, and performance art, she has transitioned from acrylic on canvas to watercolor (gouache). During the pandemic isolation, she painted daily – studying composition. She has focused on a particular still life painting, and many of these paintings on exhibit are the body of this intense study accomplished during that time. Those lessons continue to inform her newest work.
James Vogler, oil & mixed media paintings (EP2)
Vogler's paintings reflect a mixture of moments gleaned from past or present experiences. The results are expressed in a blending of abstraction and figuration. In combination, these elements infuse his work with a curious ambiguity. Since returning to painting full-time in 2007, Vogler has exhibited works widely in the New England region and Canada. Working largely in oil on canvas, he continues to draw upon his personal experience and surroundings for inspiration in his work.
Julia Purinton, oil paintings (BCC)
Whenever Purinton finds herself in nature, whether hiking, gardening, or just taking a walk, she photographs scenes and moments that catch her attention for one reason or another. These photographs form a sort of reference library for her to use in the studio. In this current group of paintings, she has used her image library as a jumping-off point to explore the interplay of color and light in landscape in an abstracted expression. Some of these pieces reference wilderness; others gardens and domestic scenery. She works in the hope that viewers will respond to the energy and beauty inherent in the natural world and be reminded of the importance of a diverse environment to our physical health, our psychological well-being, and our future as humans on our remarkable planet. Each of her paintings is a meditation and a little prayer.
Image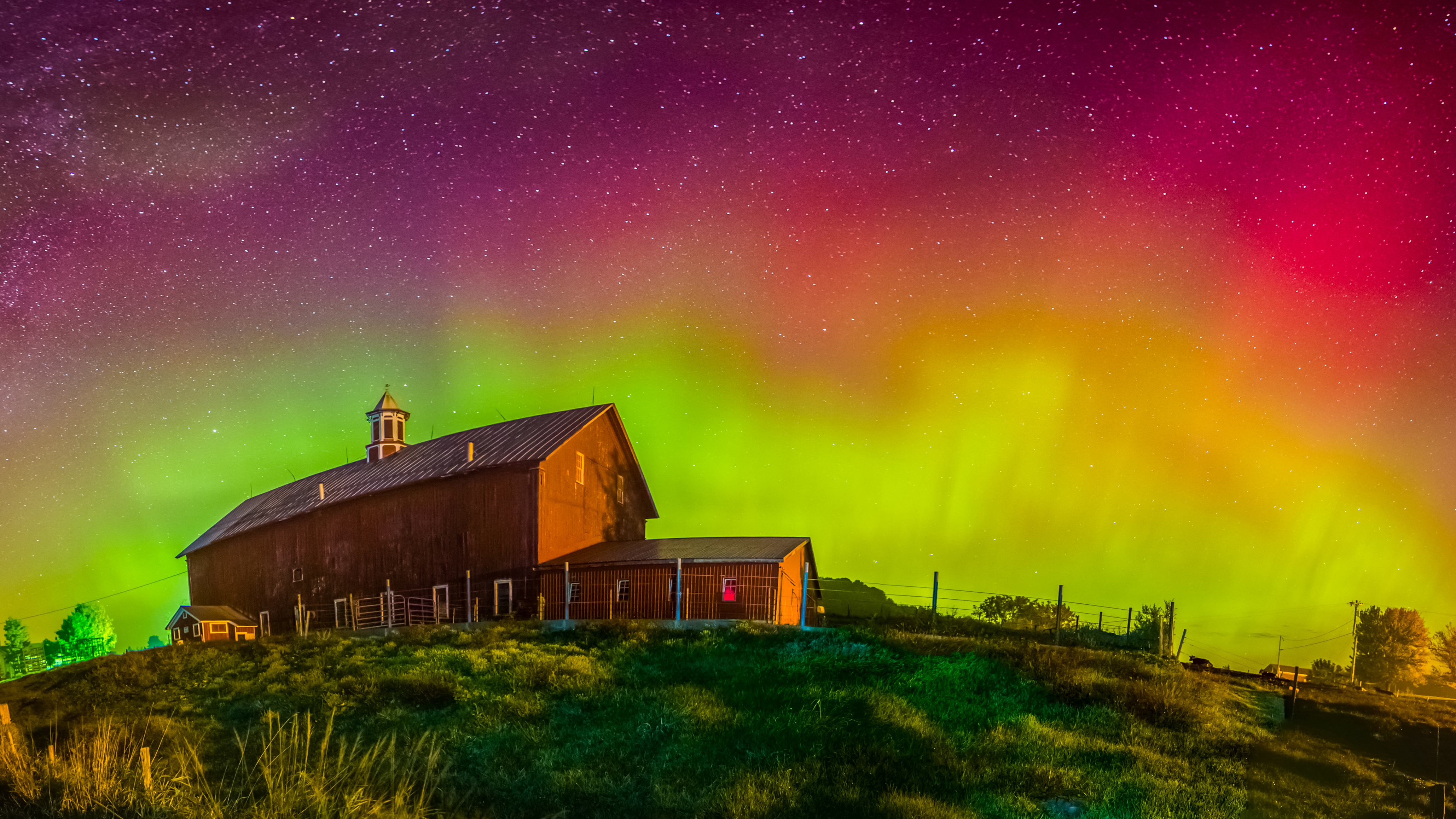 Pierson Library
The Pierson Library, located at 5376 Shelburne Road, in Shelburne, features artwork curated by the BCA's External Exhibitions Program on a rotating basis. These exhibitions run through Mid-October 2022.
Brian Drourr, Photographs (1st floor Merrill Community room) (pictured)
Drourr is a 4th generation photographer. Some of his earliest memories are of playing with his father's Nikon FM3 camera. He has learned as much from just getting out there and taking photos as he has from any formal photography education he has received. He has carried his love of photography and adventure together over the years, and thus his "photographic style" evolved from his passion for the outdoors and being in nature. He always strives to evoke that sense of "being there" to the images he captures, and he hopes to bring that sense of awe and amazement that he feels when capturing his photos to the viewer.
Stephanie Bush, Oil Paintings (2nd Floor Pierson Room)
Cows are an everyday presence in her experience of Vermont, but they are largely peripheral. It was the desire to examine more closely that which is peripheral and overlooked, that lured the artist to look more closely at a being that shares her space and ecology. Bush grew up in the city of Montreal with only the occasional weekend or camp experience in the country, so cows are in many ways as foreign to her as a camel.
The first thing that overwhelmed her when confronted with the actual presence of a cow, was simply their size, and this translates directly into the size of her canvases. Next was the strange experience, repeated again and again, of having them look directly at her. She had the unshakable feeling of being seen and seen deeply. One can get lost in their eyes and so the gaze has become an integral part of the series, expressing the relationship between the witnesser and the witnessed.
Image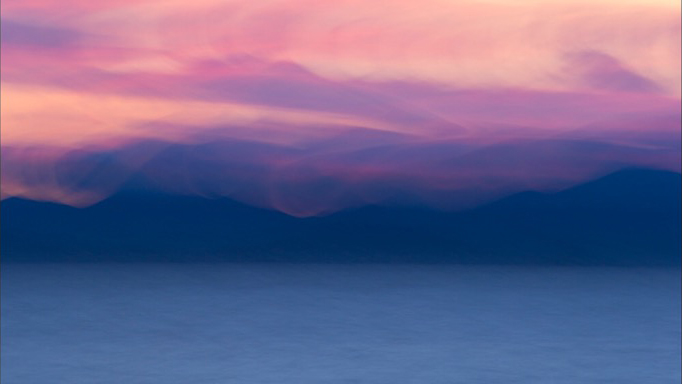 Mascoma Bank
Mascoma Bank is located at 431 Pine Street in Burlington and features artwork curated by BCA's External Exhibitions Program on a rotating basis. These exhibitions run through October 2022.
Kelly O'Neal, Photographs
O'Neal creates ethereal, painterly photographs of the beauty of place. Unlike most photographers, she seeks to move the camera during exposure, relying on years of practice to create the look she wants on her digital film. Rather than documenting what your eyes directly see, she captures colors & shapes and seeks to evoke the essence of a locale and its quintessential moments. The artist self-taught this technique beginning in 2007 in her basement apartment, and soon expanded this technique to landscapes, taking it on the road during her travels