In addition to our exhibitions at the BCA Center on Church Street, BCA hosts external exhibitions at partnering locales in and around Burlington. All artwork is available for sale. For more information, to purchase, or to see additional works by these artists, please contact Kate Ashman at (802) 865-7296 or kashman@burlingtoncityarts.org.
Image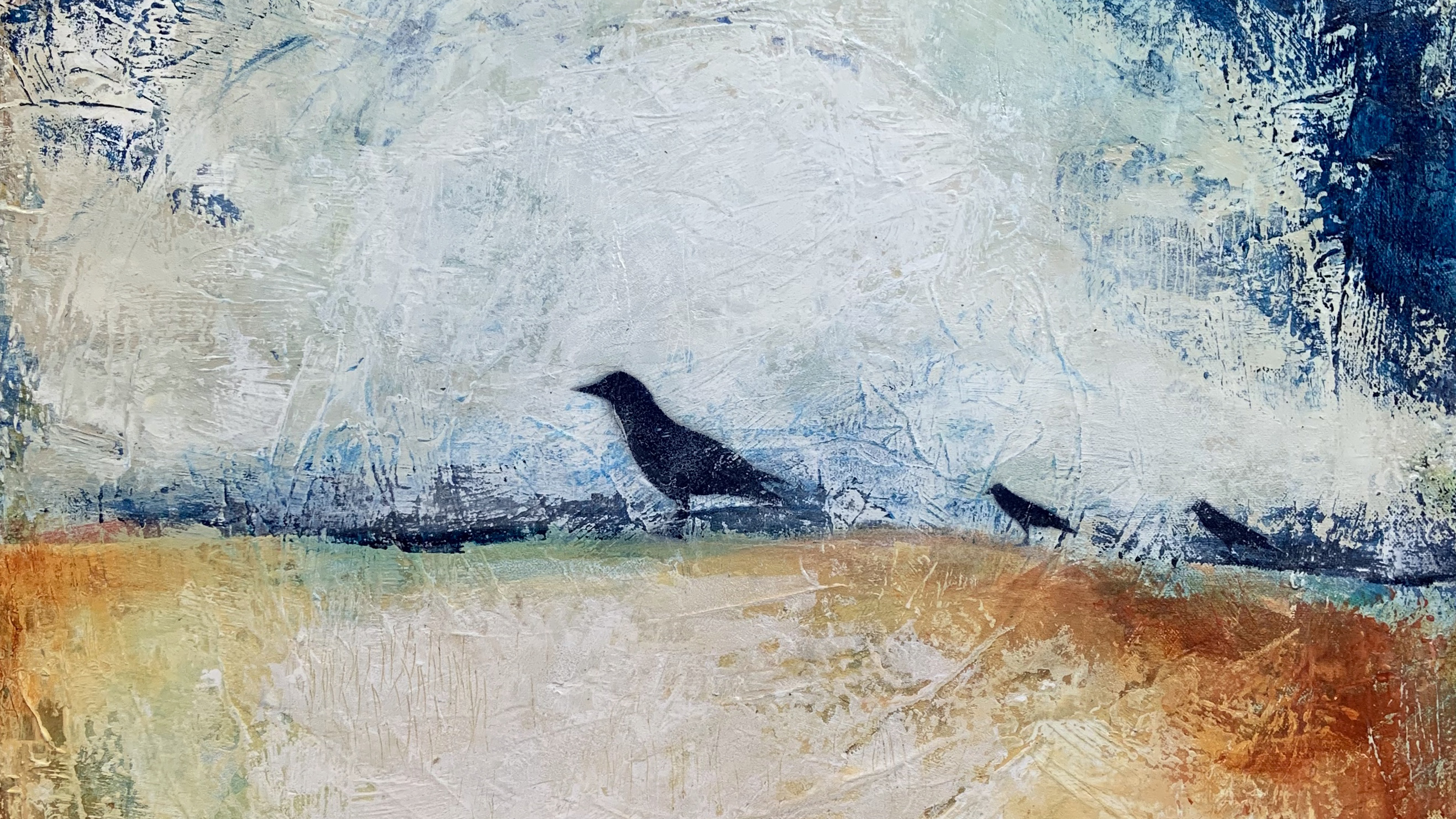 Airport Gallery
The Burlington International Airport features Vermont artists from BCA's External Exhibitions program, with rotating exhibits in two locations at the south end of the 2nd-floor Skywalk. The current exhibits run through June 2023.
Elizabeth Nelson, acrylic paintings
After a short visit to Iceland in 2012, Nelson experienced an irresistible magnetic pull, a need to be there again for a longer time to paint what she saw and felt of the landscape and weather; to be a part of the life there. Five years later she was able to return to Iceland via a month-long Arts Residency with SĺM, (the Association of Icelandic Artists) an organization that supports a cultural exchange of visual artists with all countries of the world.
These paintings are the result of that experience. Sometimes exactly what she thought she was painting remained as she had painted it, but quite often when the paint dried the image had changed. Instead of being the solitary maker, she became a collaborator with the paint and the surface. The progression of time became important to the process. Each level of the painting simultaneously revealing and camouflaging– perhaps reflecting the changing weather of Iceland, or the changing stability of the earth underneath, or her deepening shifts of perception.
Michelle Turbide, acrylic paintings (pictured)
Michelle is an intuitive artist who explores the archeology of the spaces we inhabit and the ancestral marks that are left by previous generations. Each piece is created using layers of paint, mark-making, pastels, inks, excavating line, shape, and texture while using additive and reductive techniques to tell a story of our human journey through these lands. Her process involves entering a state of liminal space and collective unconscious and unearthing a visual narrative that holds the energy of the experience. She strives for her art to be a journey for the viewer to relate to the emotions, mystery, and depth of the essence behind the piece. She creates from her home studio in Grand Isle, VT.
EARTH POEMS: The pastoral landscape holds special meaning to Michelle and is a central element of her work. The lands are a space holder for the stories and a metaphor of the human journey. This new body of abstract acrylic paintings became a meditation and communication with mother earth herself and evolved into an exploration of the layers, rhythms, and poetry of the lands herStory. Mother Earth holds the story of the people who have lived upon these lands. Those who have tended, grown, and nurtured. The marks and textures of her fields are the memory keepers of the evolution of the people. These paintings are the poems of her memories. Layers and rhythms of flowing waters, wild grasses, and ancestral marks left from all the generations that have come before us.
Image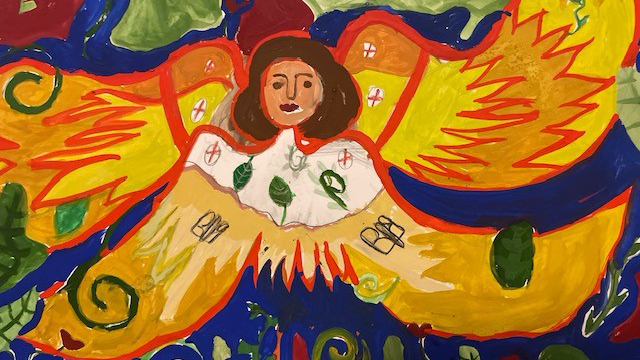 The City Hall Gallery is located on the main level of Burlington's City Hall and features Vermont artists from BCA's external exhibitions program on a rotating basis. This exhibit runs through the end of March 2023
Resilience – The War through Ukrainian Children's Art
This exhibit celebrates the enduring spirit of the Ukrainian people. On display are over 40 pieces of artwork from the children of Ukraine, in conjunction with an Actions Beyond Words fundraiser to raise money for continued relief efforts in Ukraine.
Actions Beyond Words:
Since April 2022, partners from across Vermont have worked together to provide direct, efficient, and substantial support to the people of Ukraine.
Our shared mission to support Ukrainians in need has been made possible by our principal partners, Actions Beyond Words, the Pomerleau Family Foundation, and the Vermont Council on World Affairs (VCWA). Additional Vermont-based support has come from over 50 private donors, as well as organizational partners including the UVM Medical Center, Burton Snowboards, Skirack / Patagonia Burlington, Twincraft Skincare, Revision Military, Vermont Flannel, Vermont Teddy Bear, Darn Tough Socks, Saint Michael's Hockey, UVM Hockey, Vermont Small Business Accelerators, the Burlington Business Association, and Burlington U-HAUL. To date, we have delivered over 2,000 pounds of US supplies and funded 15 supply runs bringing approximately 20 tons of aid to over 22 communities, including Kharkiv, Mykolaiv, Dnipro, Irpin, and Kyiv. All told, this support has reached over 6,000 Ukrainians in need.
Our partners outside of Vermont have also been essential to this effort. From Boston; Annissa Essaibi George, Sonia Essaibi, Pat Ryan, and Adam Webster. Even Morrell from Denver and Ari Adams from NYC. Tim Carlsgaard and Dianna Cusick from Minnesota. Jon Lubecky from Washington, DC. Tonko Ihnat from Canada. Simon Massey from the UK and Travis Goode from South Carolina, and their international team of drivers. The entire Paracrew Norway team. And finally, a special thanks to Alex Morokhovskyi and the dozens of local Ukrainans who have worked with us and become our friends.
Moving forward, in partnership with Actions Beyond Words, we intend to establish and fund consistent and reliable food and supply deliveries directly to villages and shelters near the front lines (including Kharkiv, Kramatorsk, Mykolaiv, and Sumy) as well as continue to support shelters in the Western region (including Volytsya, Shehyni, Mostyska, Butsiv, and Bryukhovychi). In addition to regularly planned deliveries, we will work with teams on the ground to shift resources to meet emerging needs as the situation in Ukraine changes rapidly. For example, we are looking to operate regularly in Kherson and other soon-to-be liberated communities in the near future once it is relatively safe for drivers to do so.
Image
Hilton Garden Inn
BCA was honored to partner with the Hilton Garden Inn to select artwork from 10 local artists to be included in the design and décor of Burlington's newest boutique hotel. Learn more about Hilton Garden Inn here. This exhibition is ongoing.
Casey Blanchard (pictured)
Primarily a self-taught artist, Casey explores her experiences through the engaging and often unpredictable print medium of monoprinting. She is most interested in the spiritual aspects that emerge in the image, particularly relating to how we live in the world and how the world lives in us. In the beginning, the work may be a search for answers, but in the end it's more about being here without them.
Casey Blanchard was born in Greenwich, CT in 1953. She lives in Shelburne, VT with her husband, Dan Cox, and their daughter, Julia Cox. Her artwork is found on the walls of health care facilities, private residential collections, corporate offices, the hospitality industry, on web designs, and various published materials.
Johanne Durocher Yordan    
Johanne is a Burlington based artist who works out of her studio on Pine Street. She was born in Quebec, Canada, but has lived most of her life in Vermont. It was not until 1998 that Johanne began committing herself to her artwork and finding her own voice. She studied at the University of Vermont and has since developed a diverse body of work that is a testament to her ability to succeed as an independent artist. Creating work that fits a variety of audiences, while always building upon her unique self-taught style, is the secret to her success. Johanne has always been the type of person who explores on her own, tapping into the unknown and developing her own fashion and techniques. Many of her paintings include found or collected items which add depth and meaning to combine form and function to her work. Her abstract work captures her emotions and represents her unique style and expression. Johanne has exhibited her work extensively throughout Vermont in both solo and group exhibitions over the past 12 years.
Cameron Schmitz
Cameron Schmitz grew up in Greenwich, Connecticut and spent idle time in her youth drawing. Encouraged by two artistic parents, including her mother who is also a painter, she learned at a very early age the joy and satisfaction of participating in the visual arts. 
Schmitz holds a Master of Fine Arts in Painting from the Pennsylvania Academy of Fine Arts and Bachelor of Fine Arts in Painting & Drawing from the University of New Hampshire, in addition to studying Art and Art History at Studio Arts Center International in Florence, Italy. 
Following a month-long artist residency at the Vermont Studio Center in 2006, Schmitz moved to Vermont after discovering Vermont's rugged landscape to be uniquely inspirational. Now located in the Brattleboro area, Schmitz actively exhibits her work regionally and nationally. Her work has been featured at Fitchburg Art Museum's biannual exhibition, Ne England/New Talent, Green Mountain College, Kyoto Seika University in Japan, Emory University, Northern Arizona University Art Museum, and Rogue Space in Chelsea, New York. Her work is represented by The Drawing Room Art Gallery in Cos Cob, CT and Furchgott Sourdiffe in Shelburne, VT, and she is an artist member of the Copley Society of Art in Boston. In addition to her painting practice, Schmitz is also the Gallery Curator of The Drawing Room Art Gallery and teaches painting at the River Gallery School in Brattleboro, VT.
Carl Rubino
 
I strive to create unique interpretive, impressionistic and abstract images that relate my personal vision of or reaction to the subject matter before me.   Before I even pull out the camera I try to experience all that my subject reveals, or even what it makes illusive – not just the obvious, like the literal view, the colors, texture and patterns - but the less obvious sensual aspects, the energy and the "feeling" that it conveys. Whether in landscape, abstract, street photography, fine art nude or whatever else captures my interest, I seek to find and interpret life's visual symphonies, one click at a time. 
I feel that to a large extent my photographs consist of three different points of view: the raw material that is the literal subject matter of the image that my camera captures; what I see, sense, and work to portray when I interpret that subject; and what the viewer sees when looking at the image on the wall.  Those may be three very distinct views of what is essentially rooted in the same thing.   That, to me, is stimulating art.  And that is a great part of what draws me to photography.
Jeff Schneiderman 
Jeff Schneiderman works as a wedding, portrait and fine art photographer in Williston, VT.  He has been taking photographs for over 35 years, traveled extensively throughout the U.S. and the world and has made Vermont his home for the last 27 years. Patterns are a major theme in Jeff's work as he is fascinated with the designs in nature how they are reflected in things manmade.  More of Jeff's work can be seen at: www.jeffschneiderman.com."
Krista Cheney
Krista Cheney is a native Vermonter, currently living in St. George, Vermont. She studied English Literature and Agricultural Economics at the University of Vermont. She has studied photography since 2003, taking classes and workshops at local venues and the Maine Media Workshops in Rockport, Maine.
Carolyn Enz-Hack
Carolyn Enz-Hack's work includes painting, sculpture, and scenery design. While she has spent most of her life on a farm she holds a degree in theatrical design from Rutgers University and has spent years designing for the theatre. Her rural sensibility is informed by themes explored in ancient theatrical and religious literature, and by developments in cross-disciplinary Science. Each piece is an attempt to process the exterior world through an internal lens. Her most recent solo exhibitions have been at the Castleton Downtown Gallery in Rutland, Vermont, and Creare Inc. and the Dartmouth Hitchcock Medical Center both in Lebanon, New Hampshire. She is the recipient of a Vermont Arts Endowment Award, a painting merit award from the Chaffee Center for the Arts, a residency at the Vermont Studio Center, and her work has been selected for exhibition in regional and nationally competitive shows.
Erinn Simon
Erinn Simon is a fiber artist and yarnbomber. She crochets tapestries, toys, baby mobiles, vegetables, baked goods, blankets, scarves for trees, and the occasional bloodthirsty zombie cupcake. Her work has appeared in group shows in Burlington, Seattle, and Australia and she ships her one of a kind creations to customers around the world. She lives in the Old North End of Burlington with her husband and three kids. You can find her on facebook as Callie Callie Jump Jump.
Image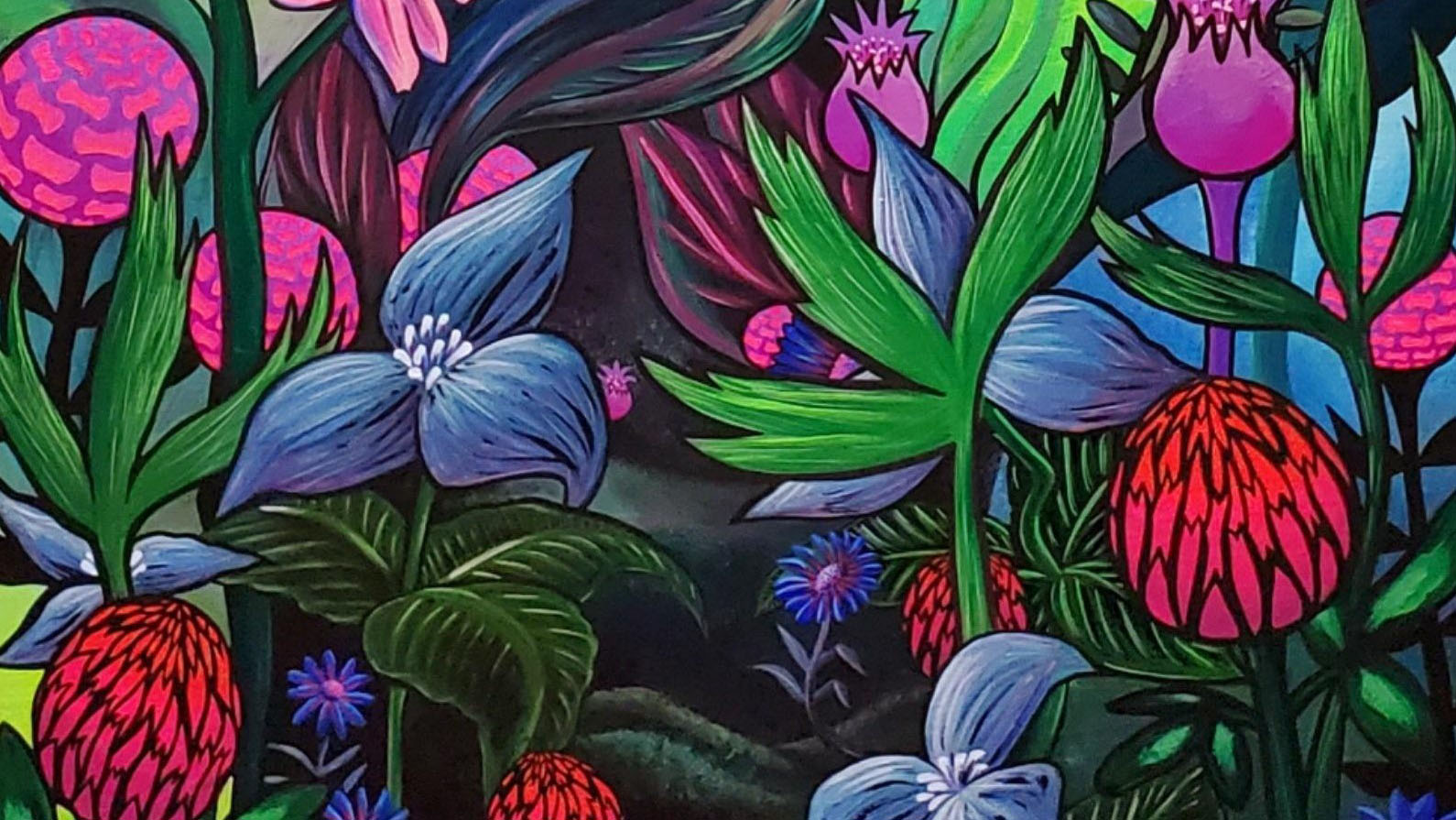 Maltex Gallery
The Maltex Building, located at 431 Pine St, holds four floors of artwork curated by the BCA's External Exhibitions Program. This venue features artwork from nine Vermont artists, rotating bi-annually, and can be visited during regular business hours (Monday - Friday 7 am - 5 pm). These exhibitions run through April 2023.
Pievy Polyte, acrylic paintings
Polyte is an artist, coffee farmer, and founder of Peak Macaya Coffee. He is from Peak Macaya, Haiti and has been living in Burlington, Vermont since 2016. Peak Macaya is the second tallest mountain region in Haiti, and home to the country's last area of cloud forest – characterized as a tropical and moist climate at high altitudes. Polyte has been working with the local community to repair this area and support farming efforts since the devastation of hurricane Matthew in 2016. Polyte grew up around coffee, having learned the trade and growing techniques from his father, he and his brother Otheniel expanded the family coffee production into a model that supports, involves, and invests in their local community. They are focused on protecting the region, its diversity and its inhabitants through education, nutrition, and sound environmental practices. Through this lens, Polyte founded a school that provides eco-friendly education along with daily nutritional programs and medical services. Today, the school has over 500 students. All products sold by Peak Macaya Coffee Co-Op are made by Peak Macaya artisans using materials from the region. The coffee and cocoa is produced using sustainable and environmental practices. A portion of proceeds from artworks sold during this exhibition will be generously donated by Polyte towards the installation of composting toilets in Peak Macaya, Haiti.
Shannon O'Connell, acrylic paintings (pictured)
O'Connell focuses on detail and dreamlike color combinations. Many of her botanical paintings have phosphorescent and UV sensitive pigments mixed into the paint, allowing secondary paintings to be revealed. She has always been enchanted by the magic in flowers. Over her years as an artist, she has acquired a love for travel, exploring botanical gardens for inspiration. Having lived in Hawaii for 15 years, her love for the ocean and flora shaped her art and the way she sees color. Surfing, Skiing and Roller skating put her mind in a relaxed state. For her it's very much a meditation. The same feeling when she paints or creates something. When she finishes a painting, she hopes that it gives the viewer a genuine feeling of paradise. Balance in each painting is important for her, having the right amount of patterns and loose elements complete a piece. Sometimes the glowing, secondary painting represents how a bee would see a blossom, in ultraviolet. Many patterns remain invisible on flowers to the human eye. Subject matter is around every bend, every petal and her "Bee Series" is an homage to our planets flower keepers. When she creates each series, all the details come from a place of respect and enjoyment.
Brian Drourr, photographs
Drourr is a 4th generation photographer. Some of his earliest memories are of playing with his father's Nikon FM3 camera. He has learned as much from just getting out there and taking photos as he has from any formal photography education he has received. He has carried his love of photography and adventure together over the years, and thus his "photographic style" evolved from his passion for the outdoors and being in nature. He always strives to evoke that sense of "being there" to the images he captures, and he hopes to bring that sense of awe and amazement that he feels when capturing his photos to the viewer.
Nancy Chapman, abstract oil paintings
Chapman's work stems from memory. She is aware of nature's active dialogue. Painting can be a way for her to touch what cannot be literally touched. Her work celebrates natural beauty through form, texture, line and color with oil paint on canvas and/or on paper. Her goal is not to describe a scene for the viewer, but rather to render the setting's spirit; to reveal the story.
Ashley MacWalters, abstract acrylic paintings
MacWalters' work in acrylic pouring replicates our lives, in that despite the best-laid plans life may have a completely different path to follow. To her, acrylic pouring is the same. One can do the same exact thing using the same exact measurements in the same exact order and the two pieces come out completely differently. The artist embraces the unknown and that is what each painting is. She experiments with different techniques of the same medium, but they all have one thing in common - some aspect of nature in her unknowns and beauty. Abstract landscapes are one of her favorite themes in paint pouring. Looking at a picture or recalling a landscape from her travels inspires the colors she uses for the five or six sections, sometimes as a single canvas and sometimes as a larger landscape over several canvases.
Robert Fahey, photographs
There are two rules that guide Fahey's creative practice. The first: the best images have three elements - an appealing composition of subject, light that interacts with the subject, and the subject experiences a moment. The second: stand in front of more interesting stuff. Fahey looks for subjects while walking. They can be landscapes, people, objects, anything. Sometimes it is with the intent of finding an image that he can capture immediately. Sometimes it is to scope out a subject at different times of the day to see how the light changes the subject. He will photograph the scene with early light from the east, late setting sun from the west, twilight and even midday light. He will photograph the same scene throughout the year in all four seasons. He looks up. He looks down. He finds vantage points to shoot down on subjects and shoot up from ground level. He looks for potential subjects while driving. He'll make a mental note to return to that interesting barn just off the highway the next morning at dawn. Occasionally, he decides the light is right, the subject will not be in that position if he waits till tomorrow; he makes a u-turn, parks, jumps out of the car with his camera into the minus twenty degree morning, takes six photos, jumps back into the car. He looks for subjects others pass by and tries to find the image that attracts attention. He looks at iconic settings, that red weathered barn of a Vermont farm, and finds the image not taken before. He waits for the moments.
Image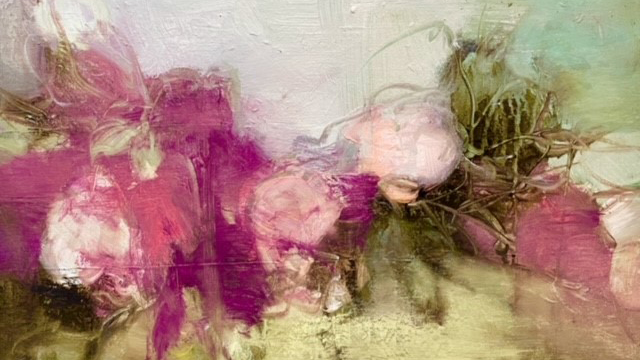 The Lorraine B. Good room is located on the 2nd floor of the BCA Center. The art in this room is available for viewing during our regular open hours, except when the room is being used for programming, meetings, and rental events. This exhibition runs through May 2023.
Julia Purinton, oil paintings
Whenever Purinton finds herself in nature, whether hiking, gardening, or just taking a walk, she photographs scenes and moments that catch her attention for one reason or another. These photographs form a sort of reference library for her to use in the studio. In this current group of paintings, she has used her image library as a jumping-off point to explore the interplay of color and light in landscape through an abstracted expression. Some of these pieces reference wilderness; others gardens and domestic scenery.
She works in the hope that viewers will respond to the energy and beauty inherent in the natural world and be reminded of the importance of a diverse environment to our physical health, our psychological well-being, and our future as humans on our remarkable planet. Each of her paintings is a meditation and a little prayer.
Image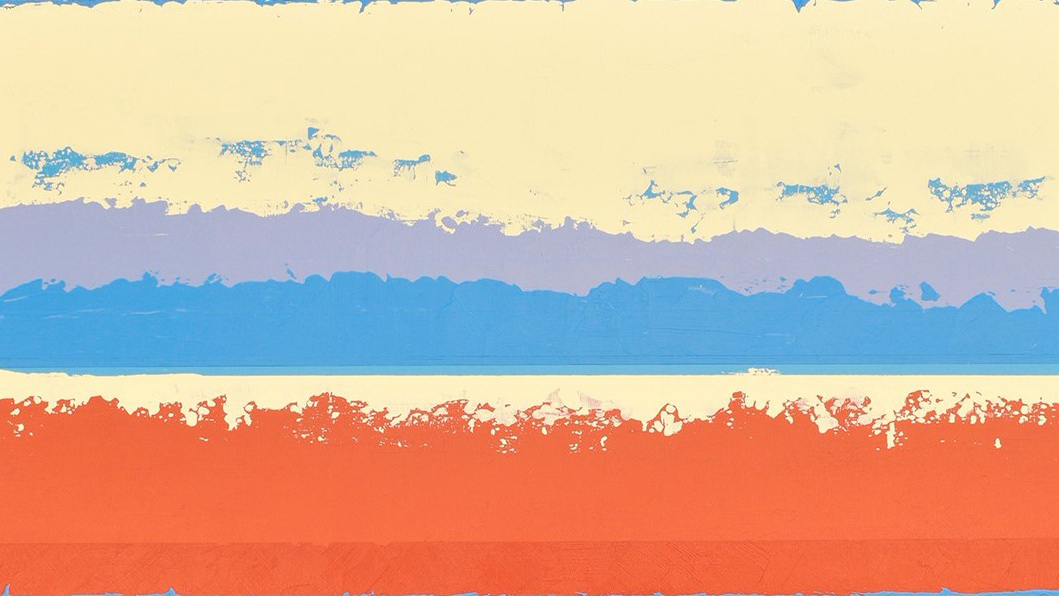 UVM Medical Center
The University of Vermont Medical Center, located at 111 Colchester Avenue, has been exhibiting and purchasing the work of Vermont artists on the main medical center campus in various locations for many years, thanks to its ongoing partnership with Burlington City Arts. Rotating artwork can be found in the ACC East Pavilion 2 & West Pavilion 3, McClure 4, Breast Care Center, and Cancer Center.  Permanent artwork is also on display throughout the hospital. Current exhibitions are on view through late May.
Matt Larson, acrylic paintings & mixed media paintings on plywood, pictured  (Main Street Connector, ACC 3) 
From the earliest times, we have tried to systematize our observations of the natural world even though we often experience the world as chaotic. For millennia, our very existence depended on interpreting the landscape and living within the rhythms we discovered. This study of the natural world led to the study of relationships, which eventually led to the notion of pattern. In nature, patterns are regularities of form that recur in different contexts and at different scales across the landscape, including symmetries, spirals, meanders, ripples, tessellations, cracks, and bands. These patterns are generated by processes that occur at many different levels, from ageless ecosystem processes (water and nutrient cycles, energy flow, and community dynamics, for example) to the relatively new disruptions that arise from human activity (community fragmentation, loss of habitat, and degradation of connectivity, among others).  
As time passes and these processes transpire–sometimes slowly, sometimes cataclysmically–the transformations that ensue are recorded as complex, unpredictable patterns. This framework–the shifting mosaic of ecological patterns that contextualizes our passage through time and place–inspires Matt's work. He strives to balance randomness and accident with order and reason in a manner that emulates natural processes, altering and obscuring what came before, leaving glimpses of initial conditions visible through the overlaid patterns and juxtapositions of subsequent events, and thereby facilitating the emergence of abstractions of the natural world that embody the connections between ourselves and the landscape.
Julio Desmont, acrylic on canvas (Main Street Connector, ACC 3) 
Born in the countryside of Haiti, Desmont used to see a multicolored long tailed bird that seemed to be extinct as he was growing older. They were called Tako in Haitian Creole. In his search for that bird he became an observer and lover of birds. Their pose, flying... it has become the symbol of freedom, peace, love, and also their role in our ecosystem. The birds depicted in his paintings are faceless and mostly in movement, surrounded by irregular patterns of shape and colors. Sometimes they seem to be transforming or evolving. The heavy mark-making is an emulation of his childhood day and night fear. Night, awaking in the dark, he saw an infinite number of images... mostly demons. The moving shadows when staring at his window made him want to scream. Afraid, he could not leave his bed if needed. As a result, he would do what most kids at an early age would do. Day fear, he had to face the harsh consequence of getting his bed wet. One night he thought that was enough. He stood up in the darkness and marched toward his window to face the scary enemy. To his surprise it was the shadow of the tree that he climbed on every day, playing and resting when he needed to escape the sharp blades of the sun. There he met his superpower. All these images stored in his memory become his resources. He can look into chaos and find peace. He can see images through blank spaces. 
When painting he gets to play with the universe. Diving into the dark womb of chaos, pulling out structures and order. He seeks to cultivate exactly the right amount of order, leaving much of the initial unstructured work alone. He is unable to undo all the lines, colors and shapes superimposed on the shadowy background, which calls for an exercise in accepting past actions and seeking how to create balance from the resulting composition. As a result, each of his pieces has embodied a soul... He grows alongside his art and each piece feels alive. His pieces often begin without his knowing what to do. Indeed that is the source of his inspiration, offering infinite trajectories, getting lost, seeking the truth, but ultimately one end that feels right and finally settles in, asking for no more. Thus his art is: his encounter, encounter with God and with the universe, between life and death, between hate and love, between lie and truth, between light and shadow, between the seen and the unseen, between the known and the unknown, between the manifest and the un-manifest. His art is his point, his complete encounter. 
Jeffrey Pascoe, photographic giclee (McClure 4 & EP2 Healing Garden)  
The son of a professional artist, artistic pursuits have been a part of Jeffrey's life since childhood. Now retired after a career in research psychology, Jeffrey has devoted more of his time to hiking, writing fiction, and taking photographs. Since 2015, Jeffrey has been developing his own techniques for capturing the beauty of frost. Nature does most of the work: Variations in temperature, wind, and humidity produce very different sorts of frost, while backlighting from the sun or clouds often adds color. Just as it is a natural impulse to see familiar shapes in clouds, Jeffrey hopes those who view his frost photos will enjoy whatever images their imagination might conjure. 
Sharon Radtke, photographs (EP2) 
In 2015, Sharon was diagnosed with a rare auto-immune disease and began taking pictures of birds as a distraction from the medications and treatments. Her goal was to document different species of birds on her 22 acre pond in Milton, Vermont. To date, she has documented 68 species of birds and continues to take photos most every day of birds and other wildlife at Pond House. 95% of her photographs have been taken in her yard and most others throughout Milton. Sharon uses a Panasonic Lumix DMC FZ70, a Nikon P900 camera, and Nikon D5600.  
In 2016, Sharon created her first bird calendar and Pond House Birds Photography was born. In 2017, she joined the Milton Artists' Guild and began displaying her work in their art center and gallery. Since then, her photographs have been displayed at numerous libraries throughout Vermont as well as at the Northwestern Medical Center in St. Albans; Garden of Eatin Café in Williston and in Burlington's South End Art Hop and Arts Alive. She has participated in numerous arts and craft shows in Vermont including the Waterbury Art Fair; Festival of the Arts in Cambridge; Vermont Hand Crafters Show and the Vermont Flower Show. Her birds have been featured at the Missisquoi Wildlife Refuge in Swanton and the Birds of Vermont Museum.in Huntington.  
Judy Hawkins, oil paintings (BCC) 
Hawkins' paintings are recollections of the rich and inspiring landscapes she sees around her. She tries to capture the mood and feeling she has experienced when seeing dramatic clouds, ultramarine skies and marshy setbacks and reflections. She loves using gestural brushwork and unexpected color and often creates her colors by mixing them right on the painting. She exaggerates and loosely interprets color, conveying passion, excitement, and moments of calm.  
Discovering something new whenever she puts brush and color to canvas brings a new perspective and vocabulary to her work. She usually begins a new painting at the top and works her way down, working quickly to establish mood through color and composition. She allows the paint, drips and accidental color combinations to guide her vision. Often, a serendipitous moment happens in the process, inspiring her to expand and explore new ideas. She works on three or four paintings at a time which allows her to have some perspective and keep her work fresh. Her paintings often don't resemble their beginnings; they go through a continual process of change. This is the joy! 
Image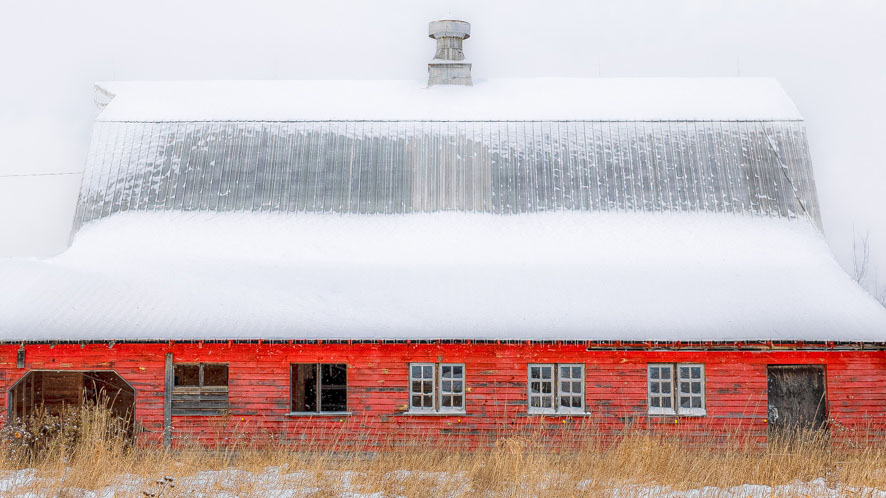 Pierson Library
The Pierson Library, located at 5376 Shelburne Road, in Shelburne, features artwork curated by the BCA's External Exhibitions Program on a rotating basis. These exhibitions run through June 2023.
Greg Nicolai, photographs
Nicolai's goal is to take something that he photographs and turn it into something that is more interesting. As much as he enjoys the end result, he enjoys the process even more. Forms, shapes, and patterns, no matter what the environment, create the initial interest. Black and white photographs seem to emphasize and intensify these details. Color is used only if it helps to further define the subject. Finding the best composition is a fun challenge. Discovering that elusive element that animates a photograph is the reward.
Image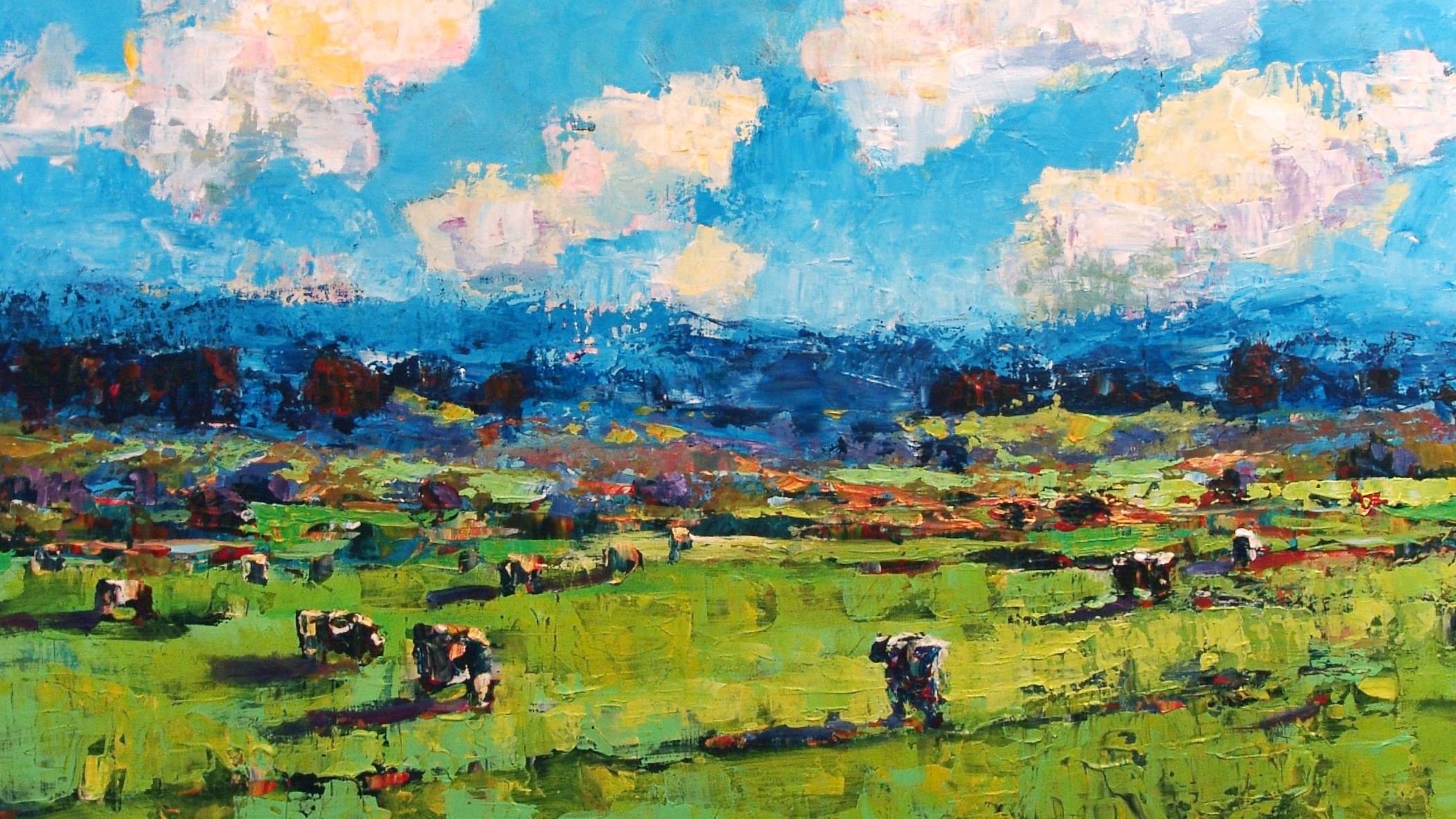 Mascoma Bank
Mascoma Bank is located at 431 Pine Street in Burlington and features artwork curated by BCA's External Exhibitions Program on a rotating basis. These exhibitions run through June 2023.
Gabriel Boray, oil paintings