Art from the Heart is a volunteer program that connects volunteers, patients, and caregivers, with art supplies at the University of Vermont Medical Center since 1994. Hospital rooms and chemotherapy infusion bays become temporary art studios for patients and their caregivers, transforming the hospital environment into a more creative place. The program supports children, families, patients of all ages, nurses, doctors, and all care team members. Just over half of the participants are children under the age of 18. Art from the Heart is FREE for anyone at UVM Medical Center and Children's Hospital.
Contact Art from the Heart Coordinator Rebecca Schwarz at rschwarz@burlingtoncityarts.org or 802-865-9163.
Image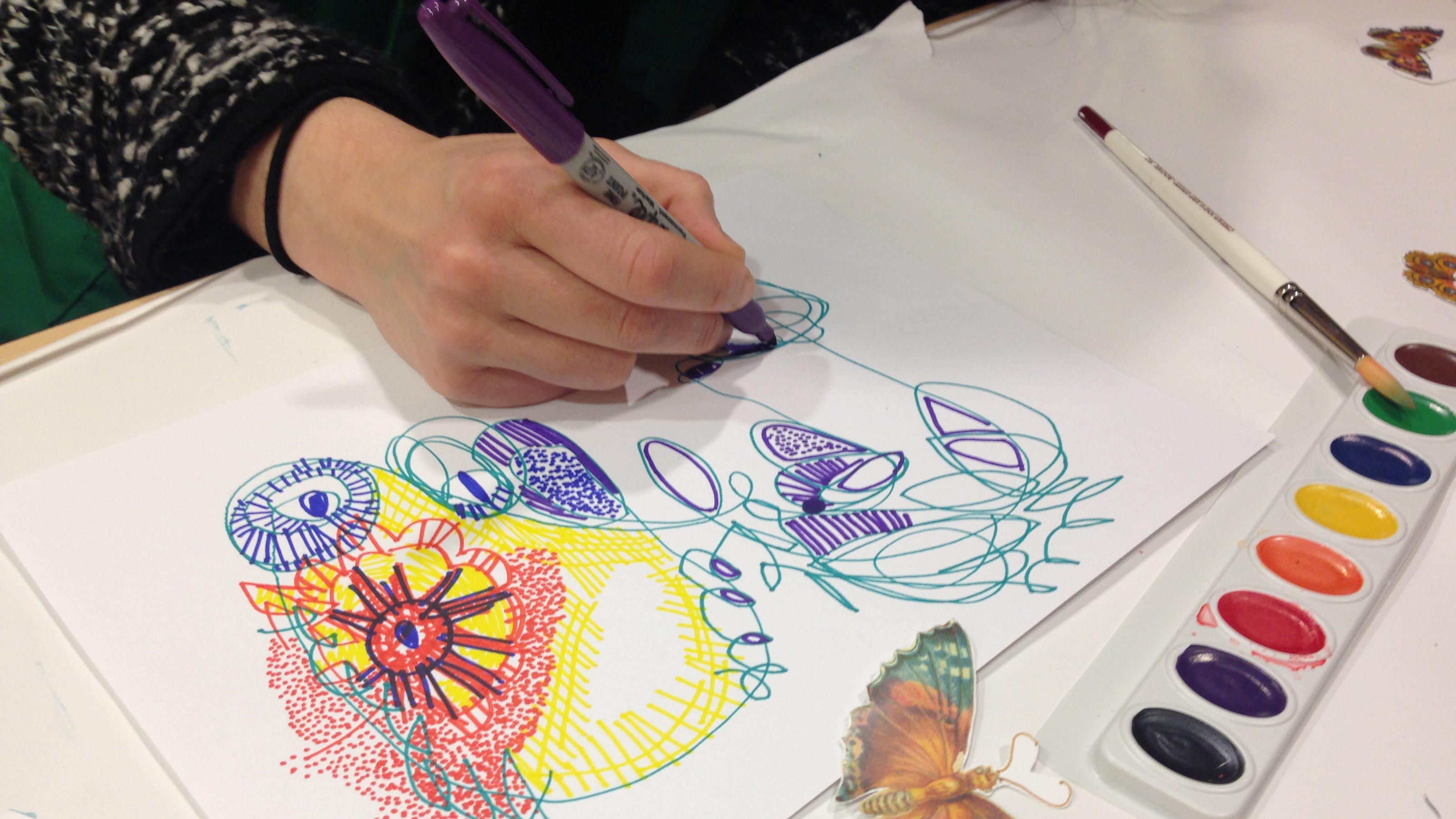 Patient, Family, and Friend Resources
If you or someone you know is at the medical center, you can request an art kit. Email Rebecca Schwarz at rschwarz@burlingtoncityarts.org with the patient or employee's room number, which floor they are on, and which kit is requested. Choose from the art kits listed below or request other supplies.
Card Making – Create and decorate cards to give to people. Fill cards in with a message or leave the cards blank and give as gifts for other people to use.
Collage – Paper, images, glue stick, and ideas to get you started.
Coloring – For adults or kids. Colored pencils and coloring pages of nature scenes and geometric patterns.
Drawing & Mandalas – Colored pencils, paper, pen, and information on how to create your own mandala – a pattern used for thousands of years to help focus and calm thinking. Or use the supplies to draw whatever you like!
Model Magic – Some Model Magic and ideas to explore. Model Magic is an air-dry sculpting material (imagine if Play Doh & styrofoam had a baby...).
Oil Pastels – A set of oil pastels and several pieces of high quality paper (some with images to get you started).
Origami – Instructions for the Japanese art of paper folding along with paper for an assortment of projects.
Pattern Doodling – Get lost in meditative pattern doodling, Zentangling. This kit includes a pen, a pencil & paper "tiles", (small squares of paper) for you to fill with drawn patterns. zentangle.com
Watercolors – A set of watercolors, a brush, and a few sheets of watercolor paper for your colorful painting creations.
Journaling & Write to Heal – This DIY Write To Heal kit is filled with poems, paper, a small journal, and ideas to get your writing flowing.
Image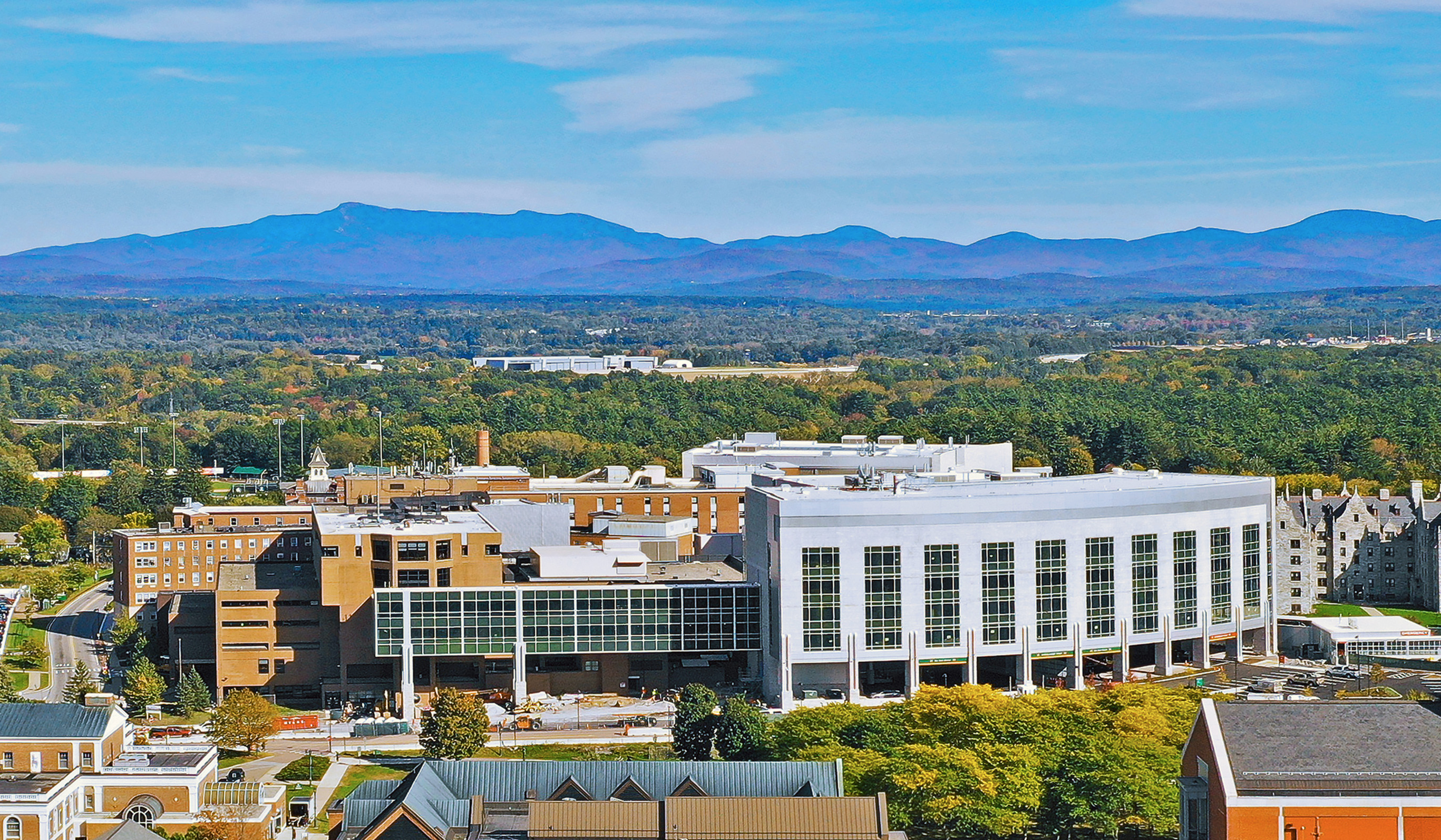 Medical Center Employee Resources
If you work at the Medical Center in Burlington, be in touch to collaborate and request support for your team and/or patients.
Other possibilities include:
Art kits to have on-hand for patients (description of kits described above) that come with project supplies and ideas. These can be especially helpful to relieve hospital boredom, help patients feel cared for, and redirect anxiety.
Team-building art installations and workshops to destress and develop positive communication in a variety of modes and communication styles. Workshops can be as short as 20 minutes. Art installations can take many different forms depending on the unit goals, space, and team.
Art decorations for the unit made by volunteers.
Other collaborations to help people feel better through the arts.