Architecture + Design Film Series: Running Fence
Image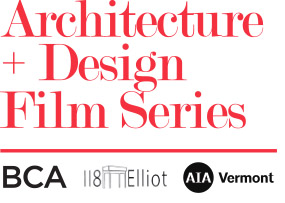 Running Fence 1976, a 24 1/2-mile-long, 18-foot-high fence of white fabric across the hills of northern California, is considered one of the most important early and ambitious public art projects undertaken by Christo and Jeanne-Claude. Navigating technical, bureaucratic, and environmental challenges, negotiating land rights with fifty-nine ranchers, the artists grappled with countless hurdles, engaged disparate communities, and convinced ordinary Americans of the transformative power of art. The sheer luminescence of the light and weather playing across the fabric of the fence as it unfurled, reunited the community in a celebration of beauty. 
The screening will be available Wednesday 12/8 through Friday 12/10
Directed by Albert Maysles, David Maysles, Charlotte Zwerin, 1977, USA, 58 Minutes
Learn more about The Architecture + Design Film Series and virtual viewings.
Back to Events