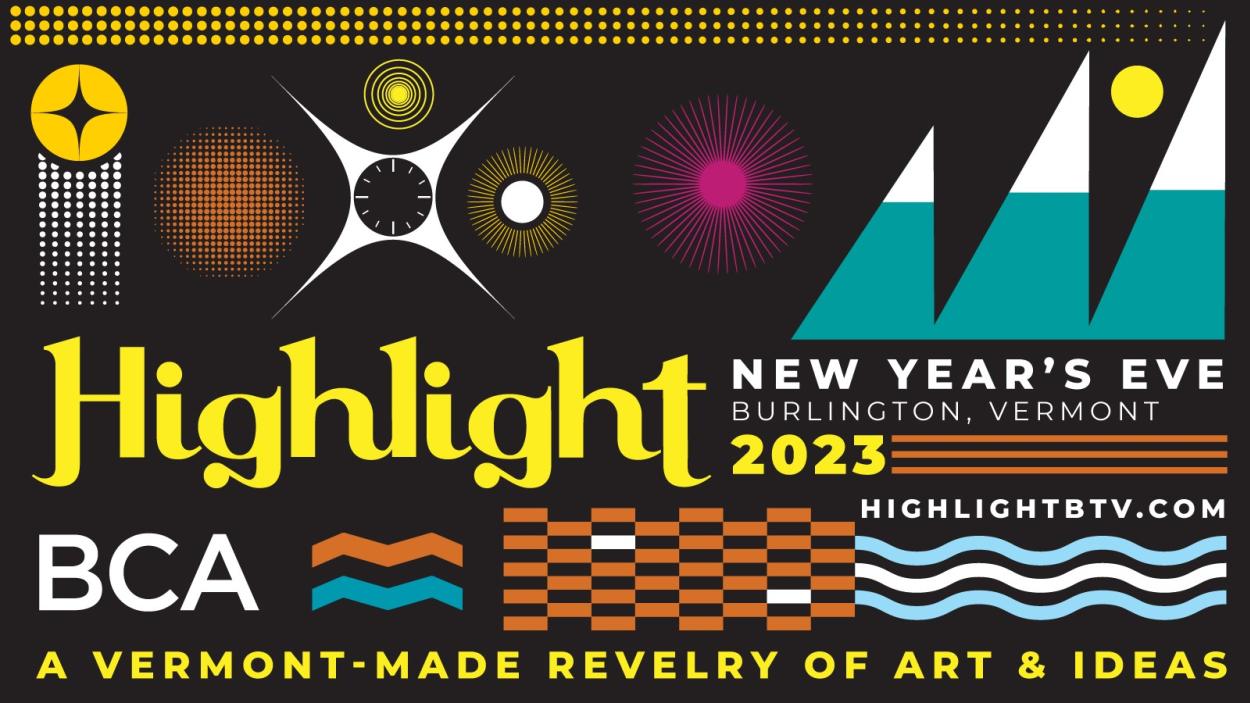 Downtown Burlington & the Waterfront
Burlington's spectacular New Year's Eve party is ready to launch into 2024! Highlight showcases a full day and night of Vermont-powered music, theater, comedy, food, and fireworks at locations throughout downtown BTV and the waterfront. Now in its sixth year of picking up where First Night left off, Highlight has become a beloved tradition for families, students, locals, and visitors, offering a full day and night of programming for every kind of reveler.
When you ring in the New Year with Highlight, you're directly supporting local innovators, artists, and Vermont's homegrown creative energy. Many of Highlight's one-of-a-kind events are programmed through the Bright Ideas Project, a community-driven crowdsourcing effort powered by VSECU. Over the last five years, the Bright Ideas Project has supported Vermont creators with over $334,200 in funding to bring their NYE visions to life for all to enjoy. 
So let's start the countdown to when we can all get together to celebrate the experiences and ideas that make our community a hub of incredible creativity!
---
Highlight 2023 Presenting Sponsors: VSECU, the WaterWheel Foundation, the Pomerleau Family Foundation, Tito's Handmade Vodka, Leunig's Bistro & Café, Foam Brewers, Burlington Telecom, Burlington Electric, and Vermont Gas Systems. Supporting Sponsor: Lake Champlain Chocolates. Community Sponsors: Redstone, Skinny Pancake, Paul Frank + Collins, Hotel Vermont, and Courtyard by Marriott Burlington Harbor. Media sponsors: Vermont Public, Seven Days, and My NBC 5. Highlight is presented by Burlington City Arts in association with Signal Kitchen.
Back to Events