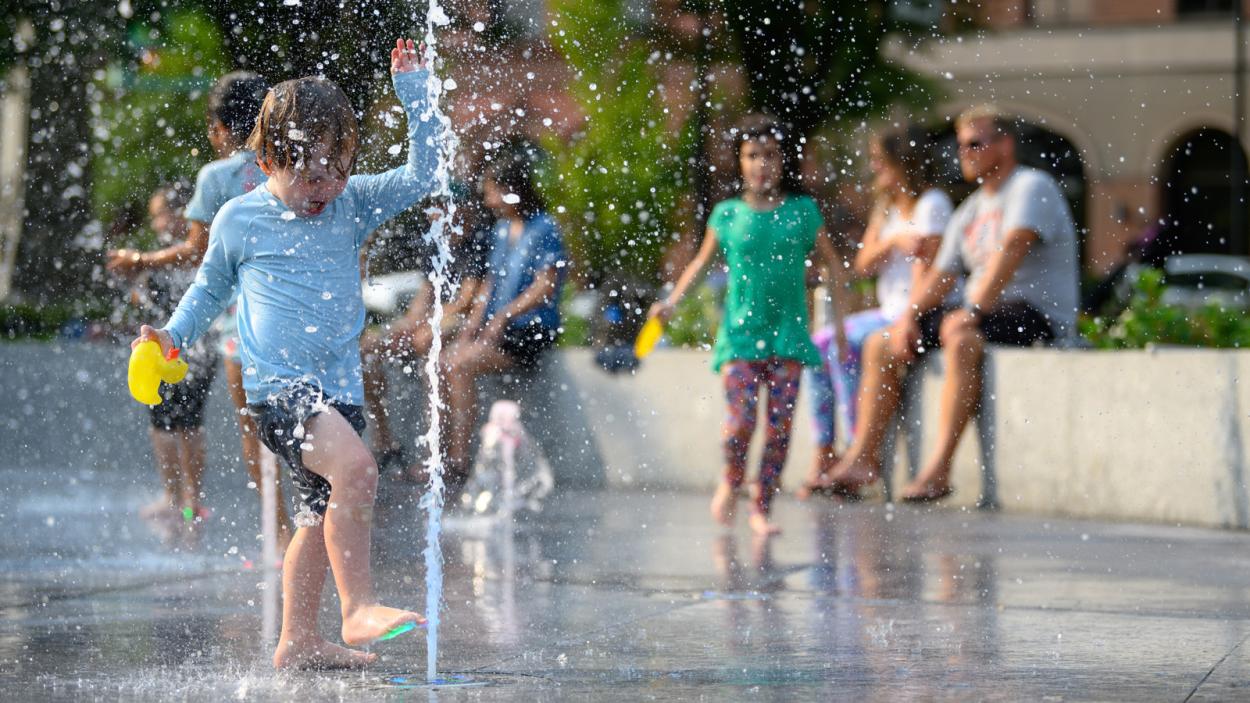 -
-
-
-
-
-
-
-
-
-
-
-
-
-
-
-
-
-
-
-
-
-
-
-
-
-
-
-
-
-
-
-
City Hall Park Splash Pad
Soak up some summer fun with Splash Dance, BCA's weekly DJ-fueled dance party in City Hall Park. Kids and parents are invited to suit up and boogie along in the interactive splash pad to some of Vermont's best DJs. After a super successful summer in 2021, this program will run on Fridays AND Saturdays, doubling the good vibes and fountains of fun.
DJs:
September 9 - DJ cRAIG
September 10 - DJ Lee J
---
2022 City Hall Park programming is underwritten by the Pomerleau Family Foundation and The WaterWheel Foundation. 
Back to Events