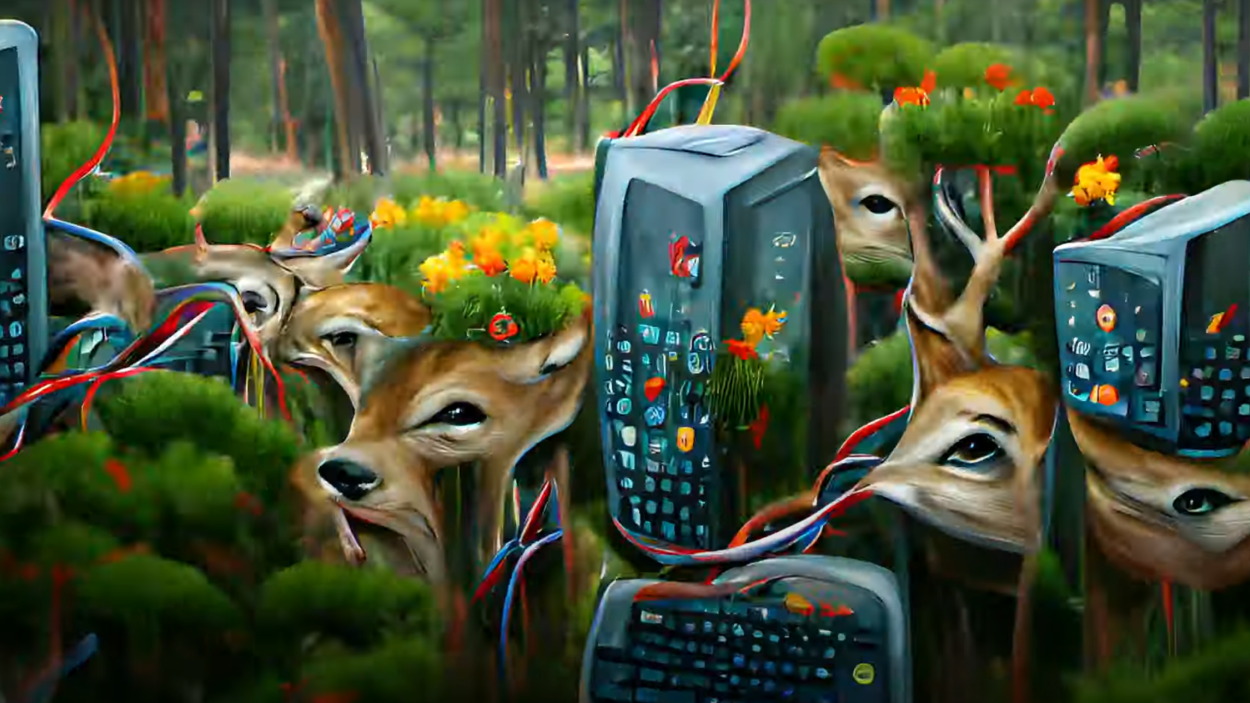 Co-Created: The Artist in the Age of Intelligent Machines
BCA Center, First Floor Gallery
Today, intelligent machines merge with our lives in ways unimaginable just a decade ago. From recognizing our faces and interacting via speech to mapping travel routes and delivering news to our feeds, machine learning algorithms are now our constant, disembodied companions. Co-Created examines how artists are engaging with the rapidly changing field of artificial intelligence and its uniquely collaborative character which pulls together artists, researchers, and intelligent software agents, often incorporating data compiled from vast numbers of anonymous contributors. This exhibition features interactive projects which allow participants to explore creative artificial intelligence first-hand and consider its profound cultural and ethical ramifications as it challenges long-held notions of creative authorship and attribution. 
EXHIBITING ARTISTS: Jane Adams, Memo Akten, Minne Atairu, Lapo Frati, Jenn Karson, Mauro Martino, Casey Reas, and Jason Rohrer.
Guest Curated by Chris Thompson. 
Memo Akten, All Watched Over By Machines Of Loving Grace and Deeper Meditations #1-#6, 2021, video still
---
Image

Co-Created The Artist in the Age of Intelligent Machines is sponsored in part by the Maslow Family Foundation, Hula, University of Vermont, College of Engineering and Mathematical Sciences, and the University of Vermont, Office of the Vice President for Research. Hospitality sponsors, Lake Champlain Chocolates, Farrell Distributing, and Prophecy Wines.
Burlington City Arts is supported in part by The Vermont Arts Council & the National Endowment for the Arts.
Back to Events