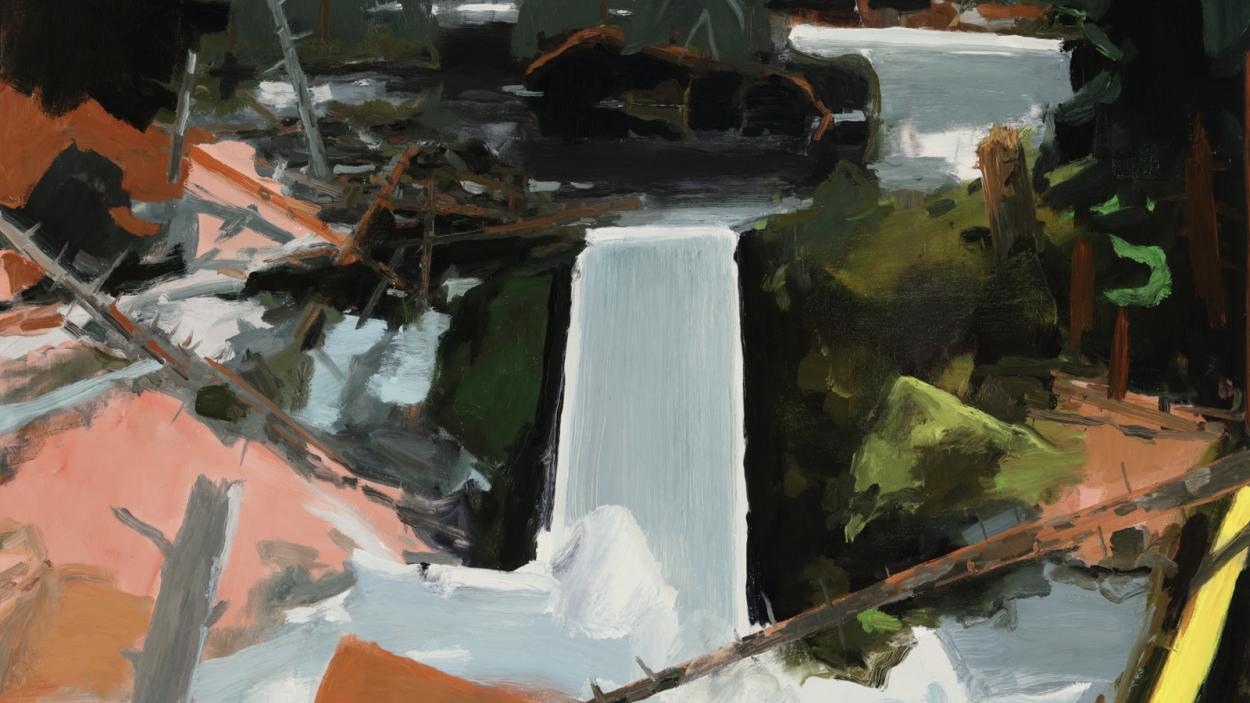 BCA Center, First Floor Gallery
Eric Aho debuts a new series of monumental and intimately scaled paintings that feature captivating scenes of the natural world. Inspired by the artist's explorations and wanderings amidst the lush, forest landscape surrounding his home in Saxtons River, Vermont, Aho's canvases convey a sense of vastness and intimacy with the land.
Using color, scale, gesture, and rhythm, Aho's depictions of the natural world are an exchange of contrasts between abstraction and representation, experience and memory. Embracing romantic and modern traditions, the artist's images of rivers, waterfalls, streams, and brooks coursing through deep forest interiors reflect our relationship with the wilderness – as being a part of nature, yet also an intruder. In Headwater, Eric Aho's immersive canvases invite us to consider what painting from life and representing the natural world means today.
All Works Courtesy of the Artist and DC Moore Gallery, New York
Photos: Rachel Portesi
Eric Aho, Interior, 2020, (detail)
---
Image

Image

Hospitality sponsor, Lake Champlain Chocolates.
Burlington City Arts is supported in part by the New England Foundation for the Arts through the New England Arts Resilience Fund, part of the United States Regional Arts Resilience Fund, an initiative of the U.S. Regional Arts Organizations and The Andrew W. Mellon Foundation, with major funding from the federal CARES Act and the American Rescue Plan Act from the National Endowment for the Arts, and by The Vermont Arts Council & the National Endowment for the Arts.
Back to Events