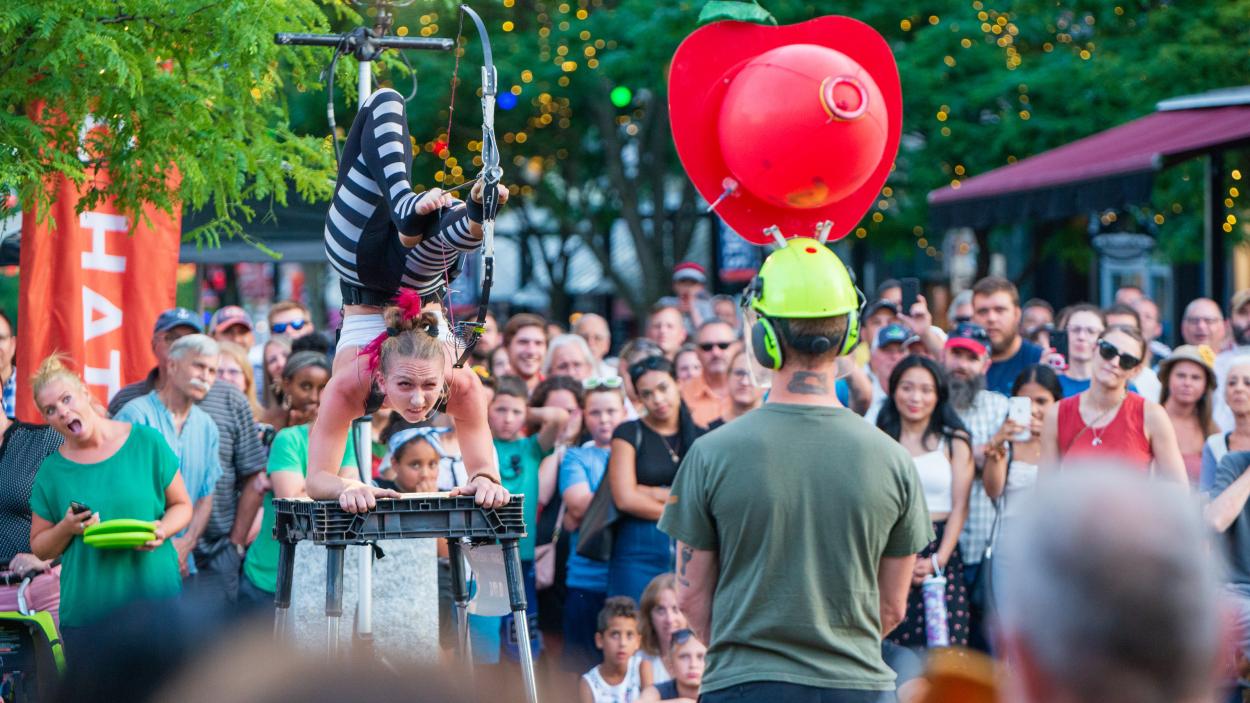 Let's Get Foolish, 2021!
BCA and Community Bank N.A. are pleased to announce that Festival of Fools will return to downtown Burlington in 2021 for three days of safe shenanigans, from July 30-August 1!
2020 taught us the importance of community, so let's get out there and celebrate together with the stockpile of laughter we've been hoarding all year! We're getting ready to announce a great lineup of acts from across the country that will light up the street and put smiles on faces. Snap Boogie, Secret Circus, Pogo Fred, The Wet Ones, and more will be there – stay tuned for programming announcements and Burlington City Arts on social media. We couldn't do this without the continued support of our long time presenting sponsor Community Bank N.A. Save the date and get ready! Full lineup information is being updated at www.vermontfestivaloffools.com. 
Back to Events