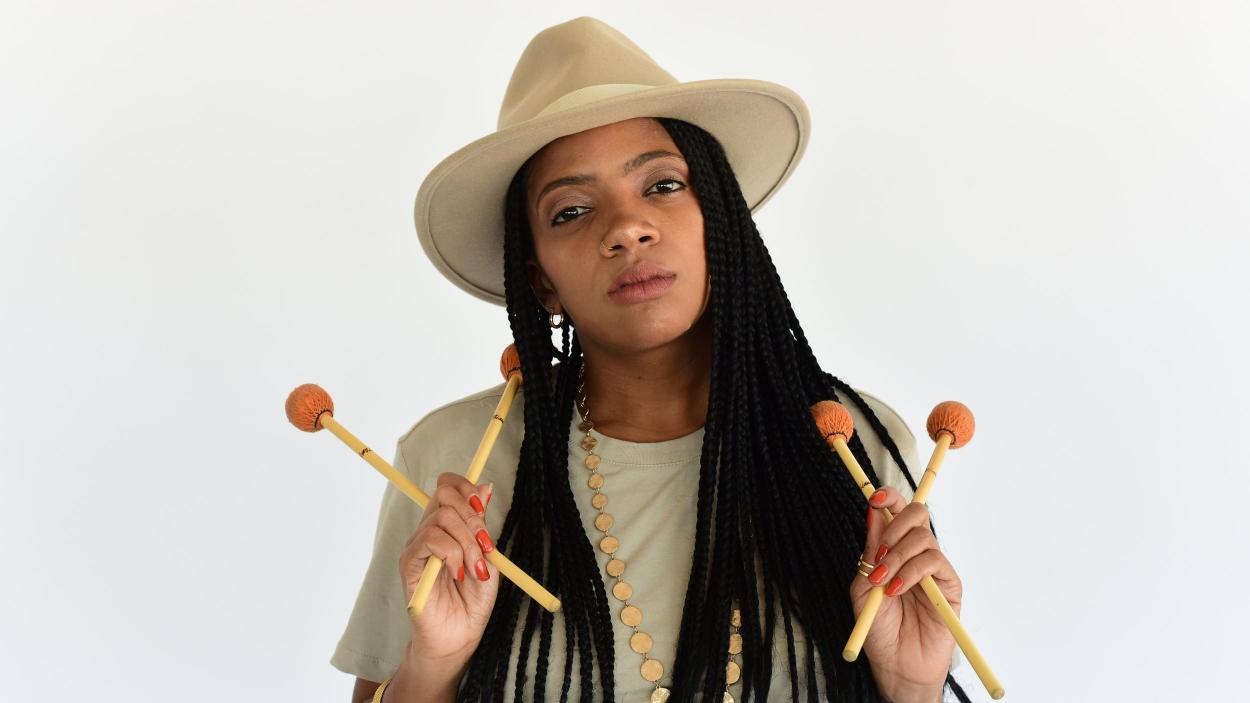 Jazz Lab: Nikara Warren, Composing in Black Workshop
Vibraphonist, composer, arranger, and educator Nikara Warren brings her workshop Composing in Black to Jazz Lab. This free clinic uses recorded music from the 1920s to the present day to explore composition trends in all music that descends from the African diaspora. This clinic will explore the history of Black humans in America, and how it affected the sound of the music. It will also explore specific harmonies and rhythms which are commonly used, and discuss the impact of sampling on Black music culture. 
And stay to hear Nikara in concert at 4 pm, as she celebrates Black excellence in music with her triumphant debut album, Black Wall Street, which she performed in City Hall Park in 2022. Like her grandfather (world-renowned jazz pianist Kenny Barron) did with the piano, Nikara is reimagining vibes. Warren is taking the instrument to the people with her infectious compositional sense, her post-modern patchwork of influences and cultural signposts, and her fearless musicality. Her bold quest comes from being well-versed in the vibraphone lineage, but seeking to adventure beyond it. 
Back to Events