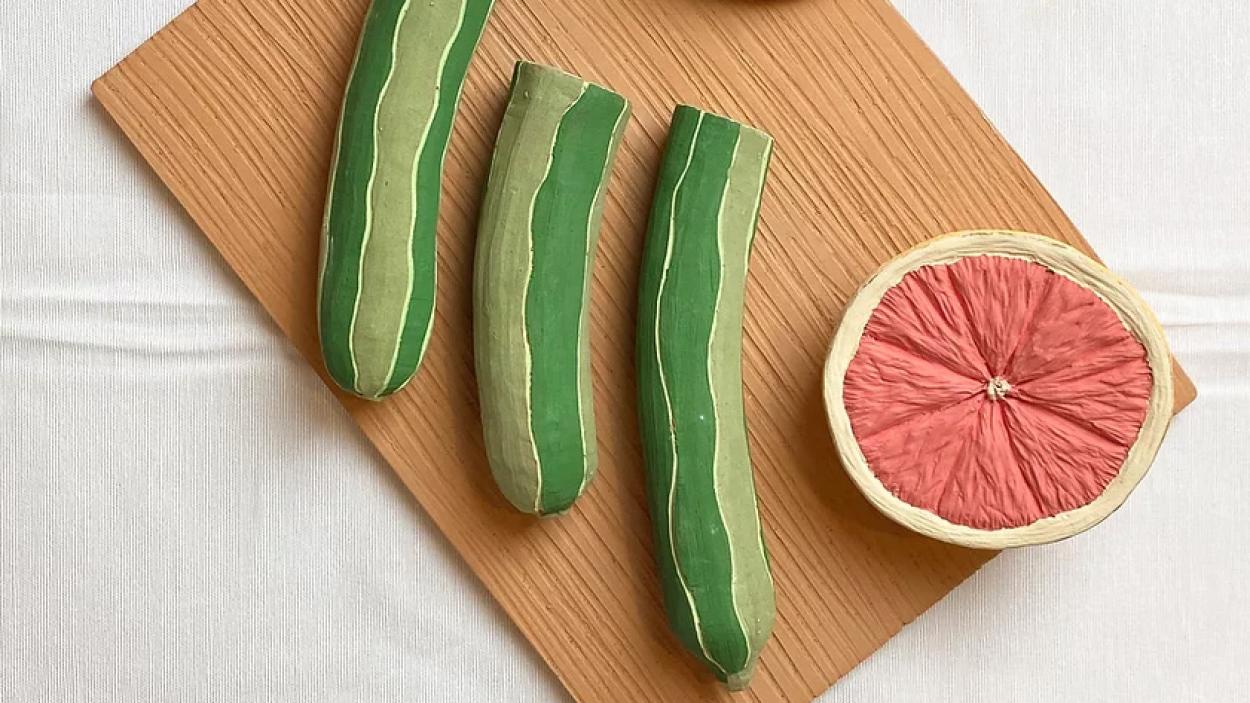 More Than an Object: The Contemporary Still Life
BCA Center, First Floor Gallery
More Than an Object: The Contemporary Still Life presents the creative possibilities of this often overlooked artistic genre. Exploring the vitality and inventiveness of the still life tradition, the exhibit presents a multiplicity of innovative approaches and media including painting, photography, animation, and sculpture.
As a genre, the still life been practiced by artists for centuries. From ancient Greeks to 17th century Dutch painters, from 19th century modernists to today's contemporary artists, still life endures as a significant mode of artistic expression – one that embodies both tradition and innovation.
Often relegated to the art of imitation, still lives are being continuously reimagined by contemporary artists who also use the genre to explore the personal, metaphoric, social, and unconventional. More than an Object features nine contemporary artists who exemplify how the still life genre remains a popular and essential expression of our daily lives.   Participating artists: Susan Abbott, Christina Erives, Oona Gardner, Ori Gersht, Libby Paloma, Mike Pelletier, William Ransom, Zachary P. Stephens, Christopher T. Terry.
Cynthia Erives, Con Todo (cutting board series), 2020, clay sculpture (detail)
---
Image

More Than An Object is sponsored in part by The Maslow Family Foundation and Leunig's Bistro & Café.  Hospitality sponsors, Lake Champlain Chocolates, Farrell Distributing, and Prophecy Wines.
Burlington City Arts is supported in part by the New England Foundation for the Arts through the New England Arts Resilience Fund, part of the United States Regional Arts Resilience Fund, an initiative of the U.S. Regional Arts Organizations and The Andrew W. Mellon Foundation, with major funding from the federal CARES Act and the American Rescue Plan Act from the National Endowment for the Arts, and by The Vermont Arts Council & the National Endowment for the Arts.
Back to Events