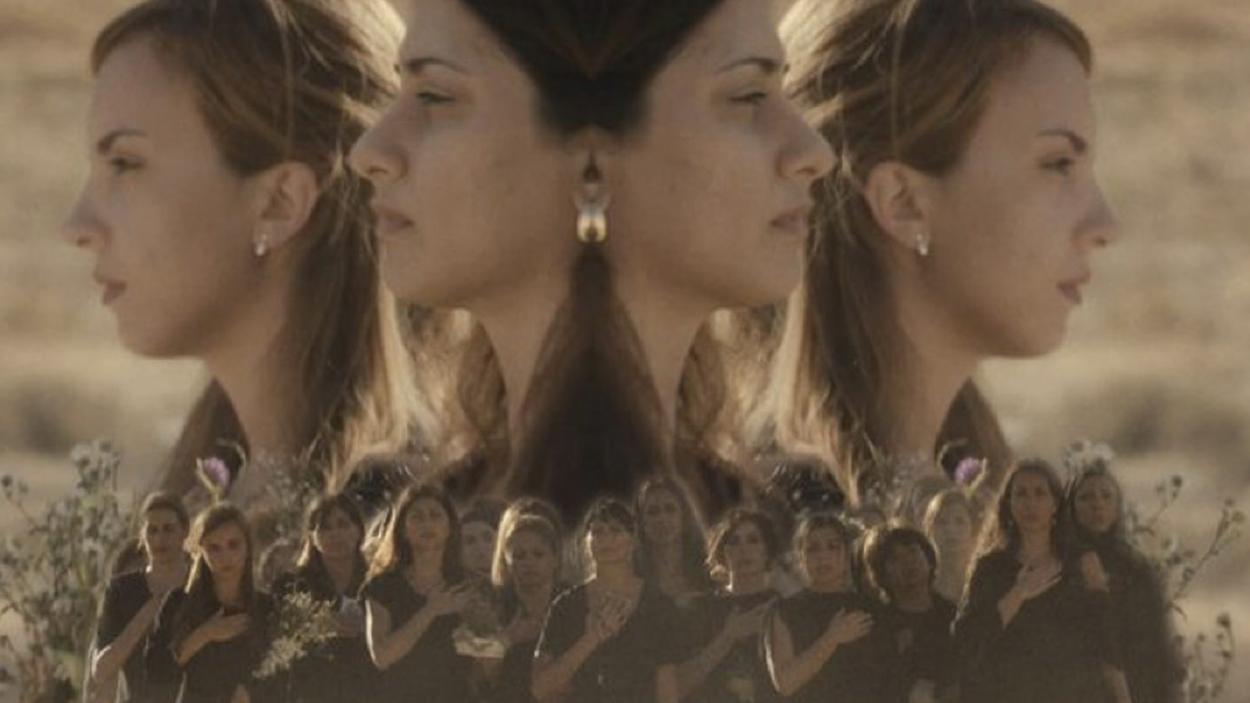 Sarah Trad: What Still Remains
BCA Center, Second Floor Gallery
As a Lebanese American artist living in Philadelphia, Sarah Trad explores complex themes of personal and cultural identity through film-based media and textiles. Her single and multi-channel videos appropriate and manipulate scenes from popular movies, music videos, and television, drawing on sources based in the rich film tradition of the SWANA region*. What Still Remains features new and recent work including Trad's single-channel videos, How I Met My Grandfather and Clench My Fists, which examine the generational disconnect between herself and her grandfather whose death became a familial catalyst for years of inherited trauma, mental illness, and disconnect with her Arab identity. The artist also debuts Abir, Forever, and several textile and video installations that investigate memory, personal identity, and the absence of Arab American representation in popular media.
*South West Asian / North African 
Sarah Trad, How I Met my Grandfather, 2021, single-channel video, courtesy of the artist
---
Image

Image

Hospitality sponsor, Lake Champlain Chocolates.
Burlington City Arts is supported in part by the New England Foundation for the Arts through the New England Arts Resilience Fund, part of the United States Regional Arts Resilience Fund, an initiative of the U.S. Regional Arts Organizations and The Andrew W. Mellon Foundation, with major funding from the federal CARES Act and the American Rescue Plan Act from the National Endowment for the Arts, and by The Vermont Arts Council & the National Endowment for the Arts.
Back to Events