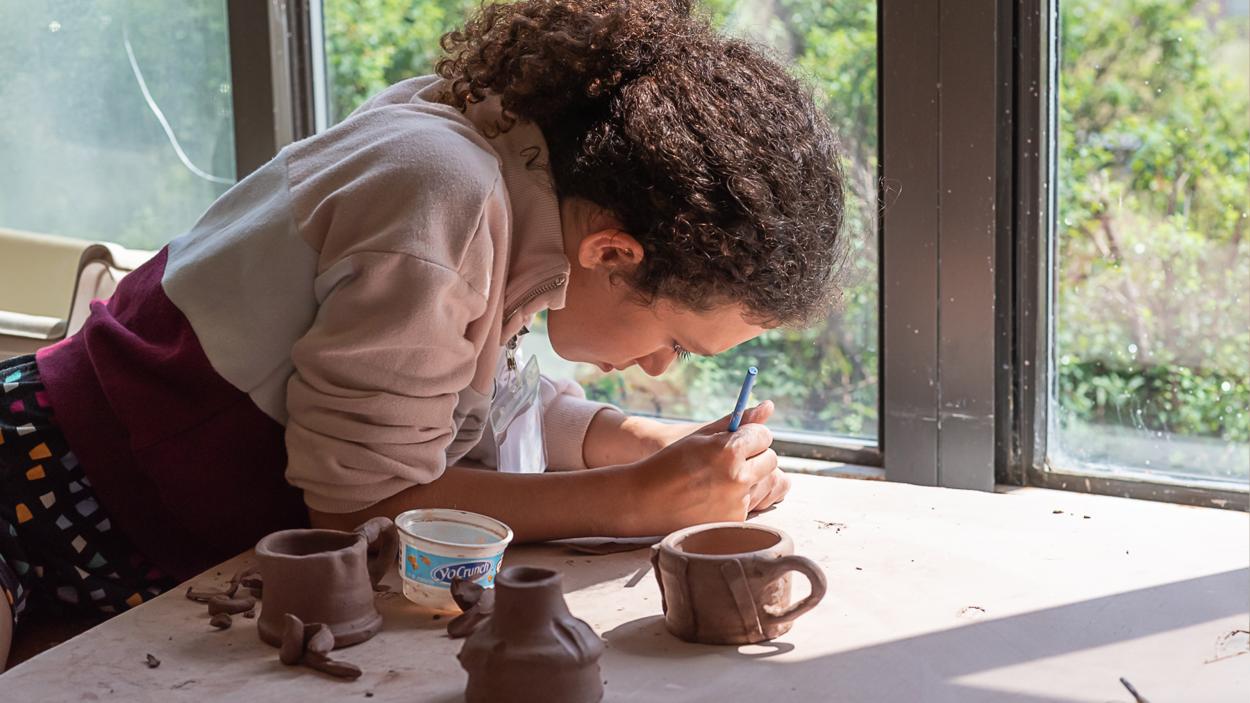 Browse the brochure below, and click on a class to register. You can also register directly here. Please note: the registration system works best on Google Chrome. Other browsers may experience difficulties.
YOUTH SUMMER CAMPS 2021
Join us this summer and work closely with professional teaching artists for a full week of art-making, togetherness, and fun. Every camp includes in-depth studio arts experiences and high-quality art materials. This year, we are excited to return to offering half-day camps and aftercare in addition to full-day camps. Scholarship applications encouraged–apply here.
Please note: Health and safety is our first priority, and our camps are being carefully guided by the Vermont Department of Health, the Center for Disease Control, the City of Burlington's analytics team, and many more professionals. Due to current regulations and requirements to help prevent the spread of COVID-19, our programs must meet strict health requirements and have been designed with new policies and protocols.
---
In an effort to increase access to arts-based learning, BCA is phasing out its membership program and offering this lower price for all. Prices for camps, classes, and studio access have been reduced to the former member rate, by about 10 percent. BCA's membership program began over 30 years ago as a way to sustain a dedicated group of arts lovers engaging with educational offerings, programs, and events. The program succeeded in cultivating a tremendous community, but now is the right time to leverage this success to accommodate lower prices for all. And while we understand that a universal lower price expands access to many, we are continuing to grow our robust scholarship program so that its programming is available anyone who could use some financial assistance. If you are able, we hope you will join our effort to increase accessibility to the arts. Please consider making a donation to our scholarship fund, which allows more than 1 in 5 community members to access full or partial financial support for camps and classes.
Back to Events