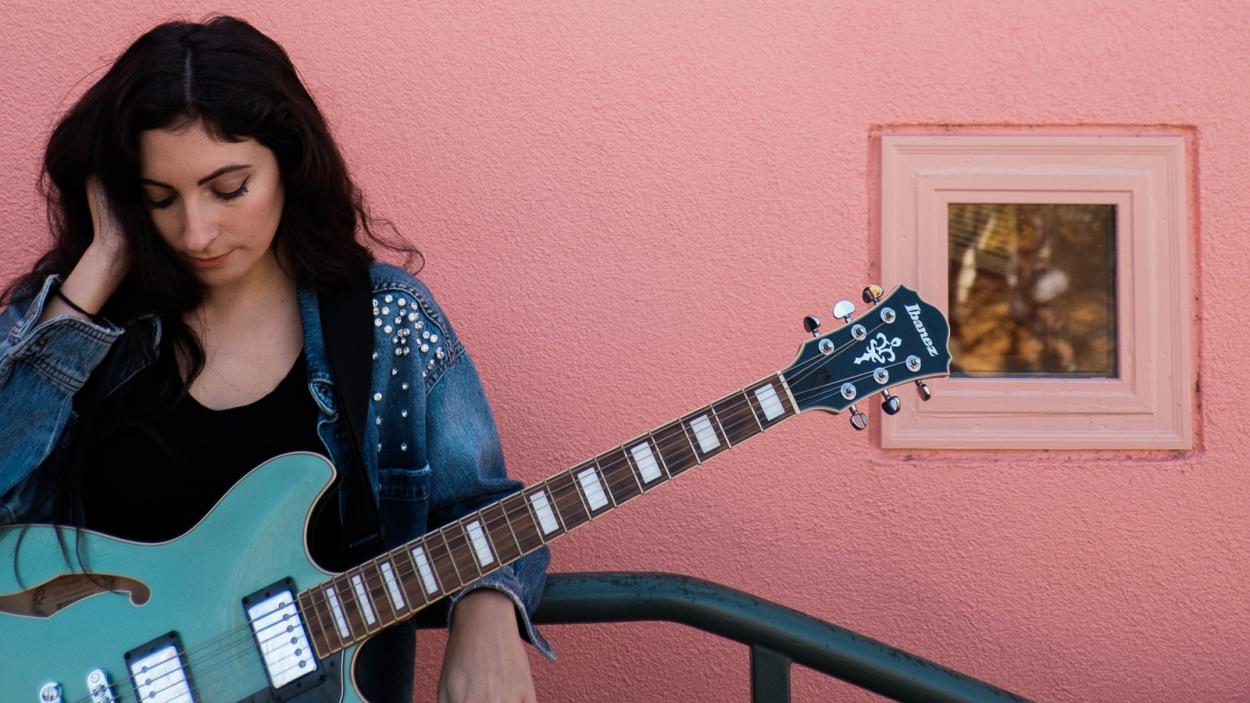 Twilight Series: AliT (w/ Vermont's Freedom & Unity Chorus)
Image

Alison Turner, better known as AliT, is a singer-songwriter (guitar/voice) based in Vermont. Once described as "a less-neurotic Alanis Morissette", the songstress records and performs a heartfelt and unique style of alternative/indie pop. Having started writing songs at the age of seven, and picking up the guitar when she was 11, Ali has developed into an introspective songwriter and versatile performer. Vermont's Seven Days named AliT a finalist for Best Vocalist and Best Pop Artist in 2018 and 2019. 
Ali has released 2 albums, "Smoke & Mirrors" (2019) and "The Makeover" (2021), which is a remastered and reworked collection of songs from the past, including those from her first (improperly released) album, "Break". Songs have been featured on radio stations across the region, including Vermont's 'The Point' as well as Boston's 'The River'. 
Ali typically performs 150+ shows per year. The pandemic threw a wrench in planned tours and local gigs. Ali used her time in quarantine to create - producing a music video for a new single, "Down (Wonderland)" and writing songs for her next album. Two more singles followed - "Monsters & Demons" (Oct. 2021) and her first holiday tune, "Snowed In" (Dec. 2021). 
You can visit sheisalit.com for music, full bio, and more. 
Opener: Vermont's Freedom & Unity Chorus, 6:30pm
Vermont's Freedom & Unity Chorus was formed in 2019 to create a safe space that welcomes all voices regardless of age, race, color, religion, gender, gender expression, national origin, disability, and sexual orientation. The group sings a variety of music including Pop, Folk, Rock, Soul, and Gospel. 
Vermont's Freedom & Unity Chorus is excited to bring some much-needed healing and inspiration to audiences this summer. They stand united in the fight for freedom and equality for all, and are steadfast in the hope that there are better days ahead. Audiences will recognize a song or two and leave uplifted and inspired to make the world a better, more welcoming place to be. 
To learn more: www.vermontsfreedomandunitychorus.org 
---
Catch a concert on the lawn as the sun sets on City Hall Park with this beloved series that presents 16 free evening concerts on alternating Fridays and Saturdays featuring a  lineup of regional luminaries spanning the full spectrum of genres.
2022 City Hall Park programming is underwritten by the Pomerleau Family Foundation and The WaterWheel Foundation. Twilight Series is presented by Soundtoys with support from Aqua ViTea. 
Back to Events