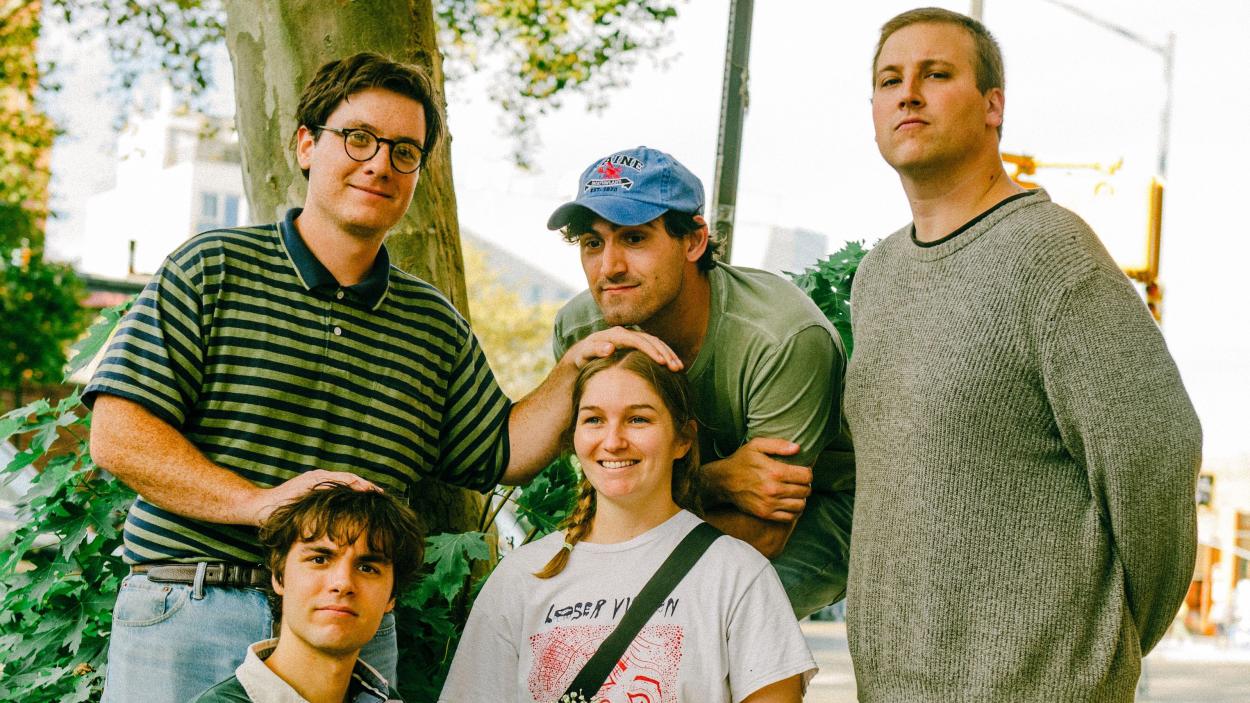 Twilight Series: Boyscott (w/ Cosmic the Cowboy)
Image

Punctuating wistful, daydreamy indie rock with surfy guitar hooks, Boyscott took shape in college dorm rooms and grew into a fully formed band. The loose collective that made up the project completed their whimsically drawn 2015 debut Goose Bumps before ever playing live. 
Boyscott began in 2015 as an outlet for singer/songwriter Scott Hermo's recording experiments while he was attending college in Nashville. Hermo recorded in his dorm room and sometimes enlisted friends to help flesh out his light and breezy indie tunes. Fellow schoolmates and musicians Emma Willer, Tiger Adams, John Lewandowski, and Noah Miller joined him to bring a live energy to Hermo's recordings and together, the group completed and self-released its debut album Goose Bumps. When Boyscott began playing live, school commitments kept a solid lineup from forming, but Hermo enlisted a rotating cast of friends and musicians to play shows and go on tours. The band's acclaim grew organically through consistent touring and their album, which caught on in a grassroots fashion. A physical release of Goose Bumps arrived in 2019 as a joint release from Top Shelf Records and Babe City Records.
www.instagram.com/boyscottsocialmediamaniac/  
https://boyscott.bandcamp.com/album/goose-bumps  
Image

Boyscott is presented in partnership with Fresh Pressed BTV
Opener: Cosmic the Cowboy, 6:30 pm
Cosmic the Cowboy is a psychedelic outlaw project and alter-ego of Burlington Vermont-based producer and multi-instrumentalist, Trevor Sohnen.  From their raw 2020 debut album, "On Brand" to their recent 2022 follow up "Modern Country", Cosmic the Cowboy defies gravity in real-time as they croon over a kaleidoscope of disparate sounds and influences that in most contexts wouldn't make much sense.  Here they do, and as a live unit, it all comes across as one big rock n roll party not to miss.  
https://cosmicthecowboy.bandcamp.com/album/modern-country
www.facebook.com/Cosmicthecowboy/
www.instagram.com/cosmicthecowboy/?hl=en
---
Catch a concert on the lawn as the sun sets on City Hall Park with this beloved series that presents 16 free evening concerts on alternating Fridays and Saturdays featuring a  lineup of regional luminaries spanning the full spectrum of genres.
2023 City Hall Park programming is underwritten by the Pomerleau Family Foundation and The WaterWheel Foundation. Media sponsor, Seven Days. Twilight Series is presented by Soundtoys.
Back to Events