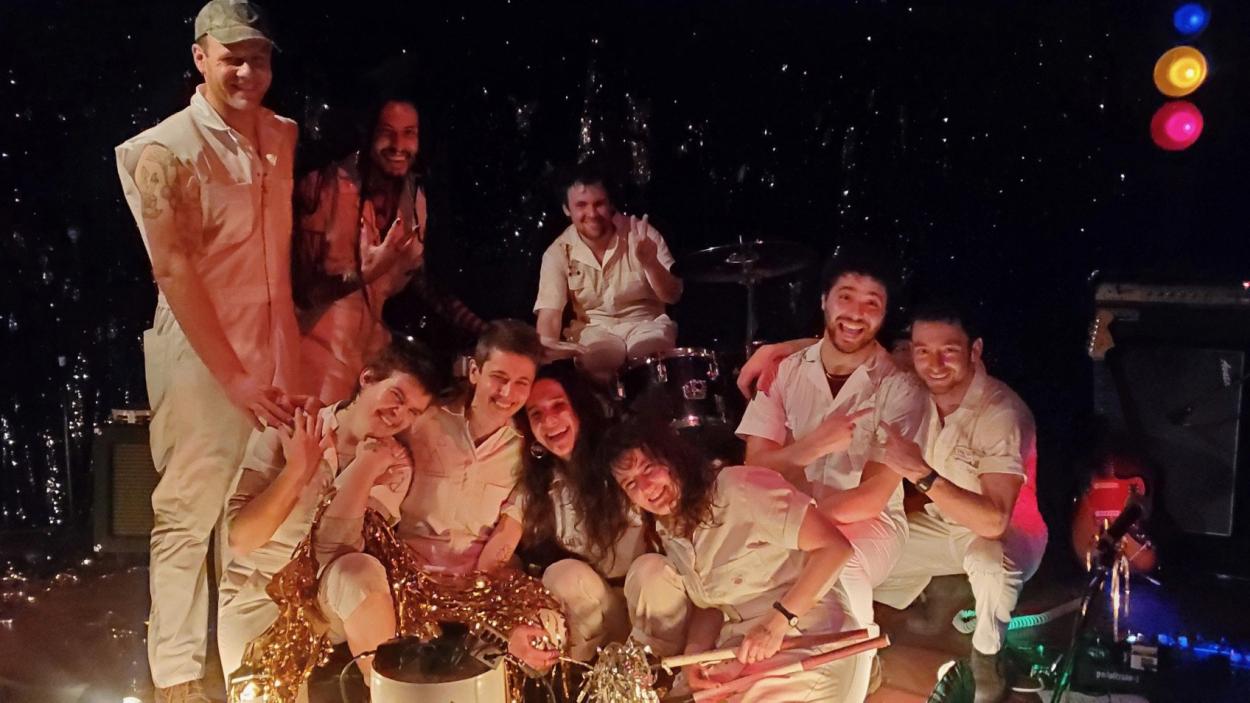 Twilight Series: The Bubs
The Bubs are a 10-piece jumpsuit-clad collective of artists, musicians + friends in Burlington, Vermont who serve up white-hot punk/garage rock. Since 2018 they have been sweeping everyone off their feet with catchy songs, fiery + contagious energy, and sweaty, unbridled live shows. Their music is ferocious + tender, a crooked vessel for pain, nostalgia, empowerment, and vindication. They are "trash kittens," adorable, broken, incomplete, and dirty.  
To see them perform is to witness a teetering tower of energy, careening around like a bike with no brakes, smiling through holes in their teeth, spitting out light like a broken star. Their music is sweet + powerful + profane + hopeless. The band has become a true family, built on a scaffold of love and mutual support. They take really good care of each other and of their community and give audiences + one another the freedom to experience rock-n-roll catharsis. They try too hard, they lose their voices, they break their stuff, they scream in your face, and next thing you know you'll be screaming along with them. 
https://thebubsvt.bandcamp.com/ 
---
Catch a concert on the lawn as the sun sets on City Hall Park with this beloved series that presents 16 free evening concerts on alternating Fridays and Saturdays featuring a  lineup of regional luminaries spanning the full spectrum of genres.
2023 City Hall Park programming is underwritten by the Pomerleau Family Foundation and The WaterWheel Foundation. Media sponsor, Seven Days. Twilight Series is presented by Soundtoys.
Back to Events