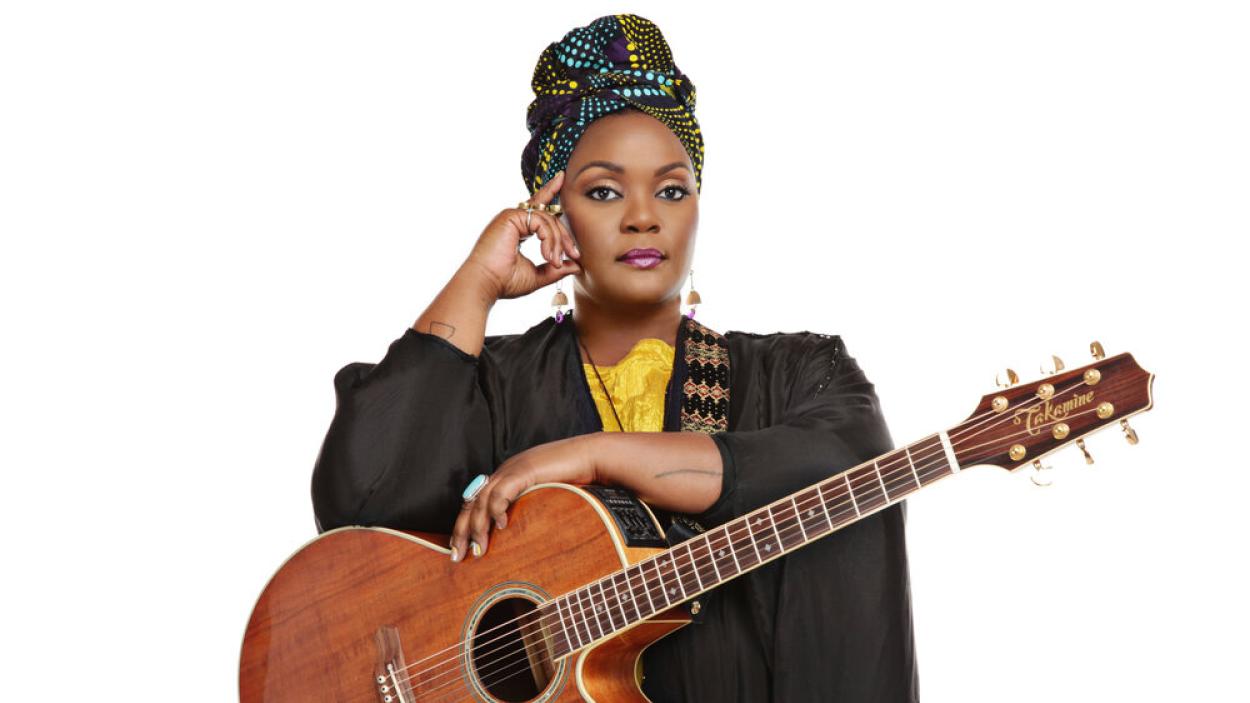 Twilight Series: Kyshona Armstrong (w/ Steve Hartmann)
Image

Kyshona has always lent her voice and music to those that feel they have been silenced or forgotten. She began her career as a music therapist, writing her first songs with her patients -- the students and inmates under her care. She soon found the need to write independently and find her own voice, and endeavor which led her to the fertile ground of the Nashville creative community and songwriting culture. 
Her song Listen became an anthem for many in 2020. Of her album, one fan reviewer wrote: "Amidst these hard, divisive times this set of songs is a salve for the grief many of us are feeling about resulting loss of family, friends, and community." Within the grooves of its 10 tracks, Kyshona blends roots, rock, R&B, and folk with lyrical prowess to uplift the marginalized and bring awareness to the masses. It's for every silent scream, every heavy load, fearful thought, and a simmering sense of anger that the repressed, the lost, and the forgotten try to hide from the world.  
Audiences will find a common thread of empowerment, overcoming adversity, and finding hope in her work. The show doesn't end when the last song is sung. After her powerful performances, concertgoers often ask, "What can I do?" Her response? "Listen." 
www.instagram.com/kyshonamusic/  
Opener: Steve Hartmann, 6:30 pm
Steve Hartmann is from the greater Burlington, VT area, by way of Philadelphia, PA. Passionately captivating with a medicinal vocal conviction, he has been described as the grey between Damien Rice, Dave Matthews, and Dermot Kennedy. Dashboard Confessional frontman, Chris Carrabba comments, "Steve's vocals are pristine!" Having opened for acts like Chris Carrabba, Bryan Adams, Train, and Ellis Paul, in small clubs to amphitheaters, house concerts to festivals, Hartmann's Berklee College of Music experience will draw you in and leave you wanting more. 
https://stevehartmannmusic.com/ 
www.instagram.com/stevehartmannmusic/ 
www.facebook.com/stevehartmannmusic  
---
Catch a concert on the lawn as the sun sets on City Hall Park with this beloved series that presents 16 free evening concerts on alternating Fridays and Saturdays featuring a  lineup of regional luminaries spanning the full spectrum of genres.
2023 City Hall Park programming is underwritten by the Pomerleau Family Foundation and The WaterWheel Foundation. Media sponsor, Seven Days. Twilight Series is presented by Soundtoys.
Back to Events