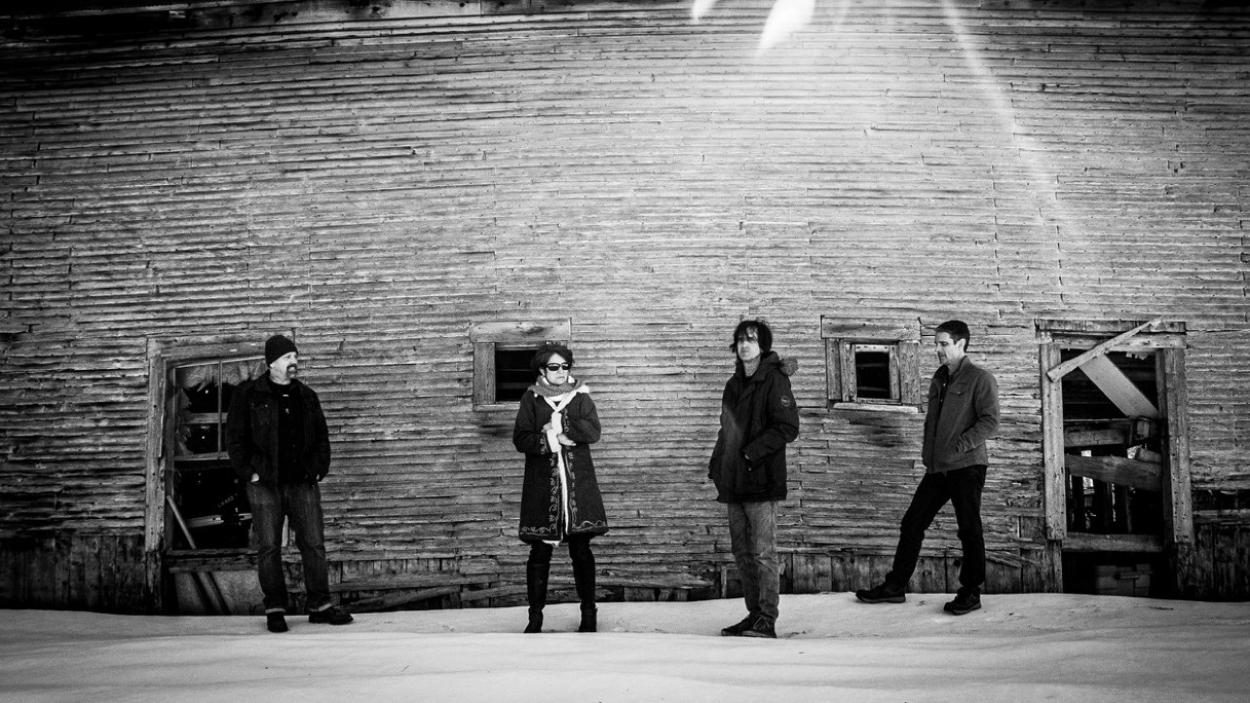 Twilight Series: Maple Run Band (w/ Fern Maddie)
Image

Maple Run Band is "a fun eclectic ridge through waltz, bluegrass, and rock" according to Radio Free Texas.  The Vermont-based Americana band features the vocal harmonies of Trevor Crist (vocals, guitar, piano, organ) and Nicole Valcour (vocals, drums), underpinned by the tight musicianship of Bill Mullins (electric guitar) and John "Spence" Spencer (bass). The Boot writes that "The band has a knack for pulling out classic rock grooves, adding a coating of roots music, and spinning a fresh sound."  
In November of 2022, the band released their second album, "Used To Be The Next Big Thing", which went on to spend several weeks on the RMR Americana, AMA Americana and Alt-Country charts, and garnered critical praise, landing on the Americana Highways list of best albums of 2022. The new album's success is propelled by "wry wit and a tongue-in-cheek lyricism that would make John Prine proud," according to Glide Magazine. Seven Days says that "Crist has a gift for writing poetic lyrics that fit snugly into the instrumentation of the track", and called the album "a timeless Americana album".   
"Used to Be The Next Big Thing" and the band's eponymous debut album are both available on all major streaming services, as well as on vinyl and CD. 
www.instagram.com/maplerunband/ 
Opener: Fern Maddie, 6:30 pm
Fern Maddie is a balladeer-songwriter and multi-instrumentalist based in Central Vermont (N'dakinna). Her songs -- performed with clawhammer banjo, guitar, and clear, soulful vocals -- explore themes of trauma, grief, and renewal. Fern's modern interpretations of traditional ballads have earned national and international acclaim: her debut album, Ghost Story, was named #2 of The Guardian's Best Folk Albums of 2022 and was listed on NPR's Best Roots Music of the year.
www.facebook.com/fernmaddiemusic 
https://fernmaddie.bandcamp.com/ 
---
Catch a concert on the lawn as the sun sets on City Hall Park with this beloved series that presents 16 free evening concerts on alternating Fridays and Saturdays featuring a  lineup of regional luminaries spanning the full spectrum of genres.
2023 City Hall Park programming is underwritten by the Pomerleau Family Foundation and The WaterWheel Foundation. Media sponsor, Seven Days. Twilight Series is presented by Soundtoys.
Back to Events