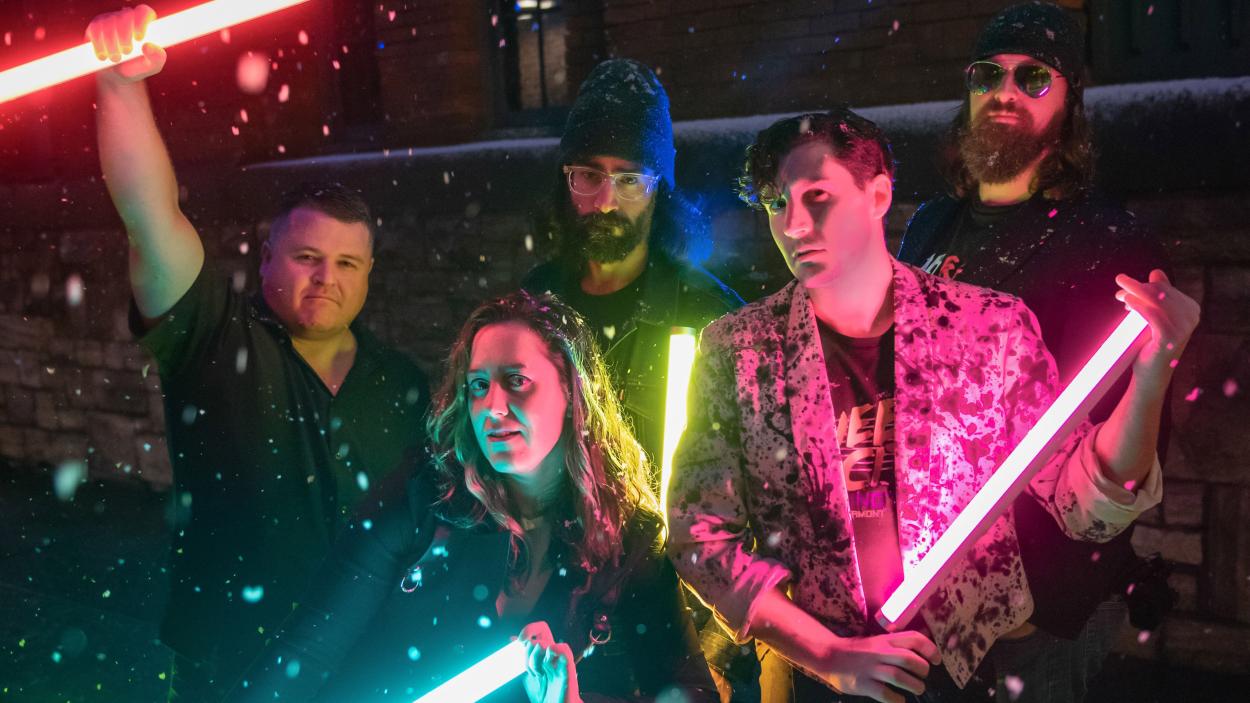 Twilight Series: Night Protocol (w/ Stefani Capizzi)
Image

Night Protocol was formed in Burlington, Vermont, and has actively been performing and writing music since 2017. Night Protocol was created to unite the sounds of the past, present, and future with a cutting-edge style of electronic music. 
Fueled by synthesizers and a devotion to the sounds of the 1980's, Night Protocol performs their own blend of electronic music as a live band. 
Night Protocol shows are driven by live analog synthesizers, pulsing basslines, ripping guitar solos, soaring saxophone leads, and harmonized vocals. Their live show takes a theatrical approach to music performance with coordinated visuals, lighting effects, and a contagious sense of passion and energy for the foundations of electronic music. 
See/hear their latest music video here: Night Protocol- The Fear (OFFICIAL MUSIC VIDEO)
www.instagram.com/nightprotocol/ 
www.facebook.com/nightprotocol/ 
Opener: Stefani Capizzi, 6:30 pm
Stefani Capizzi is a musician, vocalist, and songwriter, who has performed in the United States, particularly in Vermont, for over a decade. Although primarily a solo performer, she also enjoys making music with others. Her songwriting is soulful and thought-provoking. Her debut album, released in 2015, was on Reverb Nation's #1 list in folk music in 2017. She has just released a new album, Here for a While, of which 50% of the proceeds are donated to addiction recovery services in Lamoille County, VT. 
Unleashing a unique blend of soul, country, blues, and folk favorites with her guitar and bluesy vocals, she'll capture your heart with old and new favorites, as well as some of her unique originals. 
---
Catch a concert on the lawn as the sun sets on City Hall Park with this beloved series that presents 16 free evening concerts on alternating Fridays and Saturdays featuring a  lineup of regional luminaries spanning the full spectrum of genres.
2023 City Hall Park programming is underwritten by the Pomerleau Family Foundation and The WaterWheel Foundation. Media sponsor, Seven Days. Twilight Series is presented by Soundtoys.
Back to Events