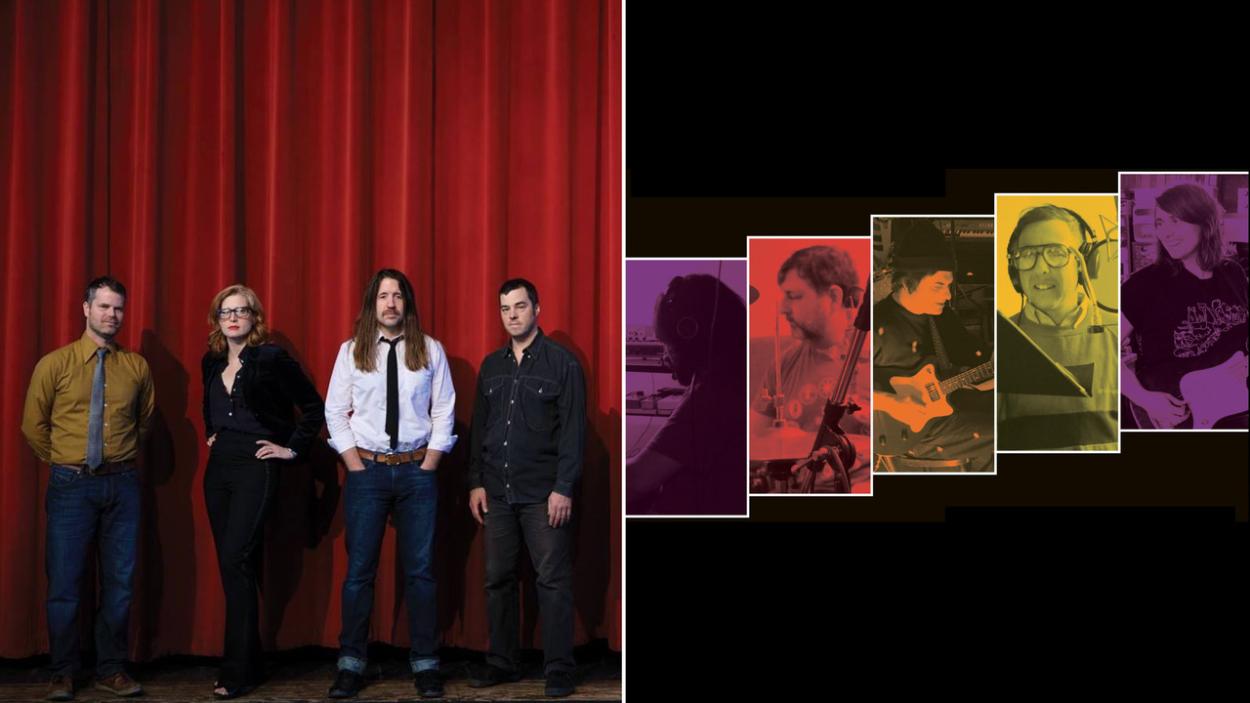 Twilight Series: Swale & Let's Whisper
Image

Swale started in 2002 as part of the house band for a burlesque revue in Burlington, Vermont. For the most part, Amanda plays the keys, Jeremy plays the drums, Eric plays the guitars, Tyler plays the bass, and all four of them sing the songs.
https://swale.bandcamp.com/
Let's Whisper started as a home-recording project between the Burlington, Vermont-based duo of Colin Clary and Dana Kaplan (The Smittens) in the mid-2000s. Their home-recording process, which they refer to as "Whispering," conjures up intimate, heartfelt songs that build off the framework of twee pop and incorporate bits of psychedelia and Americana while staying openhearted and questioning. On their first release in eight years, The In-Between Times, Let's Whisper—now a five-piece rounded out by drummer Brad Searles, bassist-vocalist Emma Kupa, and guitarist-keyboardist Jeff Baron—expand their sound while detailing the realities of their world in pointillistic lyrics.
http://www.letswhisper.com/
---
Catch a concert on the lawn as the sun sets on City Hall Park with this beloved series that presents 16 free evening concerts on alternating Fridays and Saturdays featuring a  lineup of regional luminaries spanning the full spectrum of genres.
2022 City Hall Park programming is underwritten by the Pomerleau Family Foundation and The WaterWheel Foundation. Twilight Series is presented by Soundtoys with support from Aqua ViTea. 
Back to Events