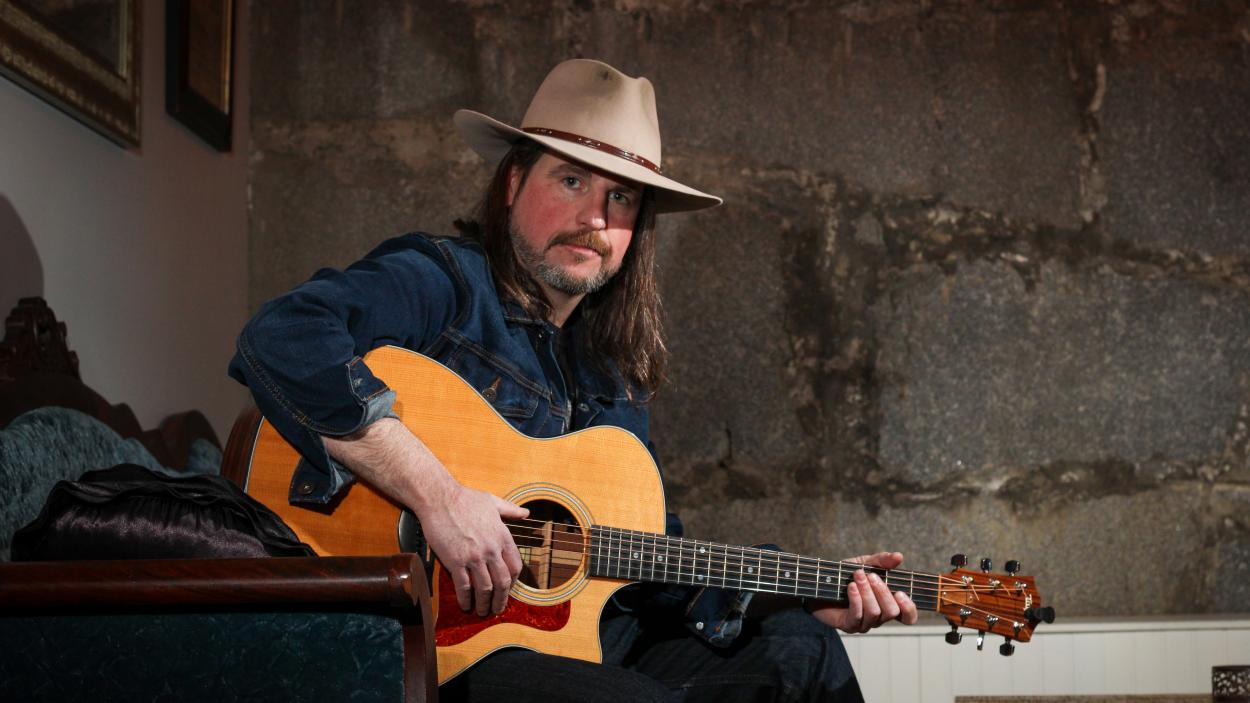 Twilight Series: Tim Brick (w/ The Art of DonnCherie)
Image

Standing on stage from the early age of twelve, Tim is right at home sharing his songs and connecting with his audience through the eyes of shared experiences and emotions. It is those blue collar roots coupled with an old fashion work ethic that drove him throughout his formative years and forged the heart of his songwriting. His music has been described as a soulful edge tempered by a surprising vulnerability that isn't afraid to get rowdy.   
Tim's discography includes: Borderline (2009 Demo), Free To Run (2011), Three of a kind (EP 2013), Just Passing Through (2017), Homegrown Remedy (2022) 
Tim's  music has also been recognized by his fellow peers with 2013 & 2014 ICoMA (Independent Country Music Association) nominee for "Best Country Male Artist", 2017 Tammie Award Winner for "Best Country Album", 2019 New England music Award nominee for "Best in State"  
Tim relocated to Austin, TX in January 2015 introducing his brand of country to an entirely new audience. The exposure eventually led to the chance to open for country artist, Hal Ketchum at the 2015 Blanco River Flood Festival. 
The opportunity to open for Grammy Award-winning artist, Dan Tyminski at The Vermont State Fair came in 2017. Tim has since returned to the roots of his Green Mountain Home and continues to release and perform original music. His latest offering, Homegrown Remedy puts his skills as a talented songwriter on full display. Raw, real and genuine to the core, that's what Tim and his music are all about qualities that never go out of style! 
Opener: The Art of DonnCherie, 6:30pm
DonnCherie, a Burlington, VT, singer-songwriter, has been described as "honey-covered-rawness", she is dark, ominous, playful and a little naughty, her music influenced by Blues, Folk, Soul and Country music and does not ask you to pick a genre. She brings so much heart to the lyrics and life to the story she's bringing you. DonnCherie's songs take you on a journey with a musical conversation that moves your soul and allows you to see a little of yourself in each line.
The Art of Donncherie also features Kathyrn Blume, and Bob Gagnon
---
Catch a concert on the lawn as the sun sets on City Hall Park with this beloved series that presents 16 free evening concerts on alternating Fridays and Saturdays featuring a  lineup of regional luminaries spanning the full spectrum of genres.
2022 City Hall Park programming is underwritten by the Pomerleau Family Foundation and The WaterWheel Foundation. Twilight Series is presented by Soundtoys with support from Aqua ViTea.
Back to Events