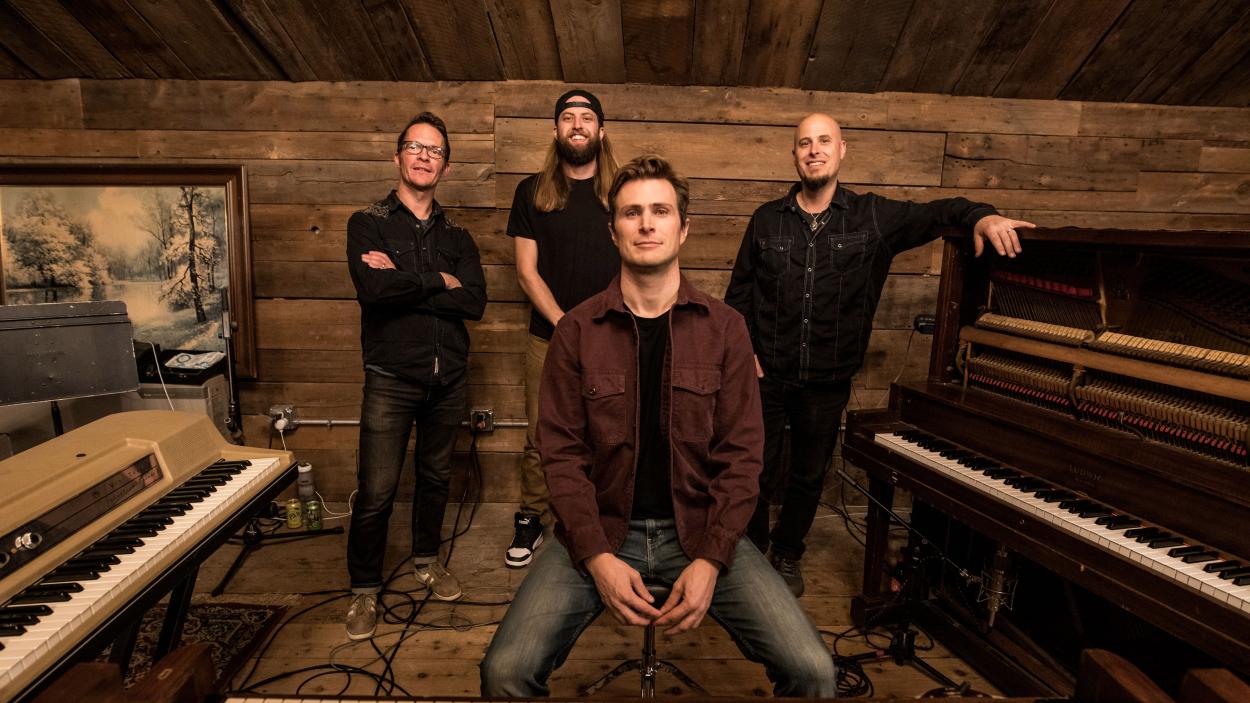 Twilight Series: Tyler Mast (w/ Nicholas Edward Williams)
Image

Simply put, Tyler Mast is an "all-around keyboard badass" (Seven Days VT). His music is a rootsy, soul-fueled, blues-driven, grooved-out take on folk rock. Contemporary yet vintage, Mast is well-versed in pouring old wine into new bottles. His 2022 release, "In the Company of a Friend" was nominated for Album of the Year by IndieShark Magazine.  Mast's lyrics are thoughtful, and his band's musicianship is superb.  Listeners who desire a complete and fully realized musical and songwriting experience will enjoy Tyler Mast Band. 
Mast has had the pleasure of sharing the stage with members of Phish, Trey Anastasio Band, Derek Trucks Band, moe., Melvin Seals and Jerry Garcia Ba nd, Bombino, Grace Potter, Kat Wright, Dopapod, Rubblebucket, Seth Yacovone Band, The Grift, Guster, and more.  His own notable past bands and projects include Bearquarium, Craig Mitchell and Motor City, Tyler Mast and Paradise Divide, Ray Vega Quartet, Josh Panda and the Hot Damned, as well as countless iterations of organ trios and soul-jazz combos. 
In the studio, Tyler has worked with a countless number of amazingly talented artists as a hired session player.  He acted as executive producer of his own albums, "In the Company of a Friend" (2022), "Stereo Esteria" (2016), and Bearquarium's self-titled album (2010).  He was the assistant producer for Bearquarium's second album "Capital House" (2012), and a musical collaborator for the New England Emmy-nominated TV series "Mister Chris and Friends" (2020).  He is currently writing new material for another studio release, expected in 2023. 
www.facebook.com/tylermastmusic  
www.instagram.com/tylermastmusic/  
Opener: Nicholas Edward Williams, 6:30 pm
Host of the roots music history podcast American Songcatcher, Nicholas Edward Williams is a multi-instrumentalist and storyteller who is dedicated to "playing it forward" by preserving the songs, stories, artists and styles that have shaped our country: Ragtime, Piedmont Blues, Early Country, Traditional Folk and Old-Time. Williams has spent the last 15 years touring three continents, performing all around the US, as well as the UK, Western Europe and Australia, blending the roots music spectrum in his own style. Under his previous project, Whetherman, Williams independently released eight revered records from 2007-2018. Under his own name, his critically acclaimed sophomore release from late 2021, Folk Songs For Old Times' Sake has been heralded by well-regarded figures of the roots community such as David Holt, Oliver Wood, Dom Flemons, and JP Harris. 
https://nicholasedwardwilliams.com/ 
---
Catch a concert on the lawn as the sun sets on City Hall Park with this beloved series that presents 16 free evening concerts on alternating Fridays and Saturdays featuring a  lineup of regional luminaries spanning the full spectrum of genres.
2023 City Hall Park programming is underwritten by the Pomerleau Family Foundation and The WaterWheel Foundation. Media sponsor, Seven Days. Twilight Series is presented by Soundtoys.
Back to Events