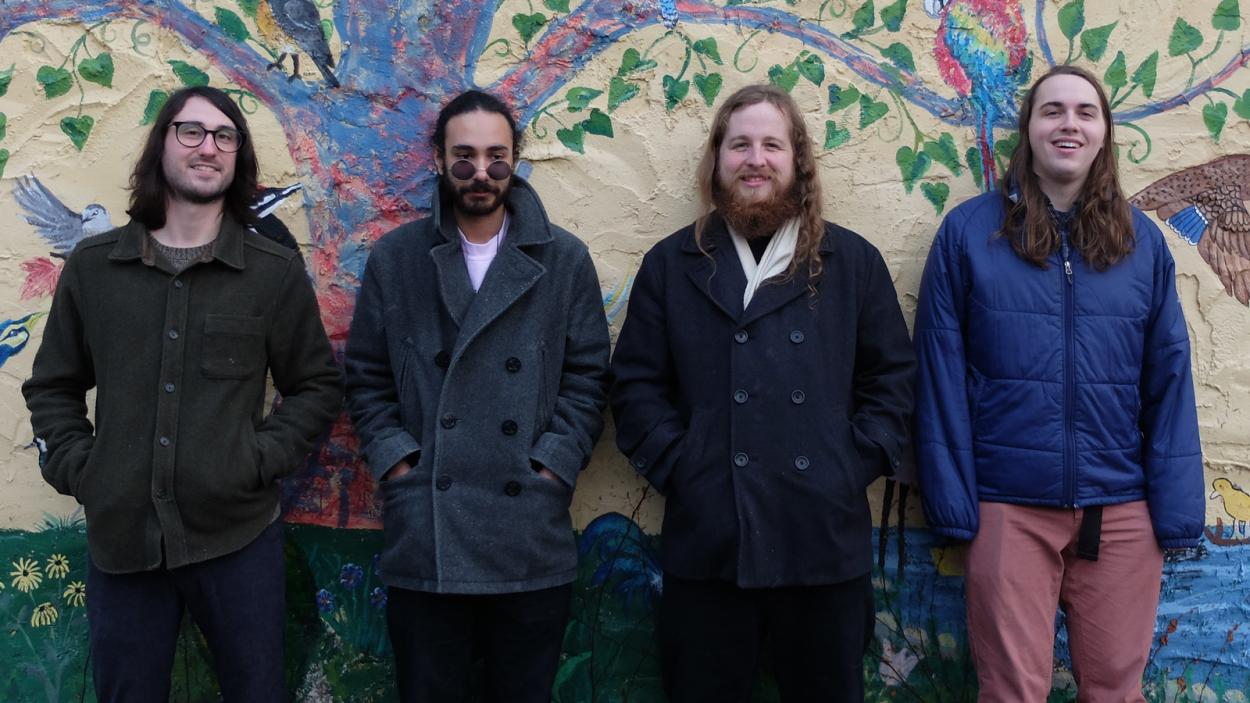 Twilight Series: Ursa and the Major Key (w/ The Apollos)
Image

Ursa and the Major Key is an indie/psychedelic rock band from Plattsburgh, NY. Their first album, Daytime/Nighttime, is out now on Cricket Records. 
Originating from the scenic Adirondack region of New York State, brothers Eli Moore and Nelson Moore take on vocal duties, while playing guitar and drums respectively. Tyler Bosley, another Adirondack native, plays guitar. Edward Morris, coming from the opposite end of the state in New York City, plays bass. 
Together, the four fuse influences from classic artists including The Beatles, The Grateful Dead, Pink Floyd, and The Band, as well as modern artists like Whitney, Beach Fossils, and Levitation Room. 
https://ursaandthemajorkey.com/
Opener: The Apollos, 6:30pm
The Apollos are a fun, entertaining, high-energy rock and roll band, from Burlington, Vermont.
Members are Aidan Marble (drums), Jude Pittinger (bass/vocals), and Evan David Warner (guitar/vocals). They play original songs and a diverse list of covers including songs by The Beatles, Pink Floyd, David Bowie, James Brown, The Rolling Stones, Talking Heads, and more. They've previously  played at several venues around Vermont over the past year and a half, including Nectar's, Orlando's Bar and Lounge, RJ's, Rí Rá, Jim's Basement, Ridin' High, The Monkey House, Bent Nails Bistro, and Charlie O's.
https://theapollosvt.wordpress.com/
---
Catch a concert on the lawn as the sun sets on City Hall Park with this beloved series that presents 16 free evening concerts on alternating Fridays and Saturdays featuring a  lineup of regional luminaries spanning the full spectrum of genres.
2022 City Hall Park programming is underwritten by the Pomerleau Family Foundation. Twilight Series is presented by Soundtoys with support from Aqua ViTea.
Back to Events