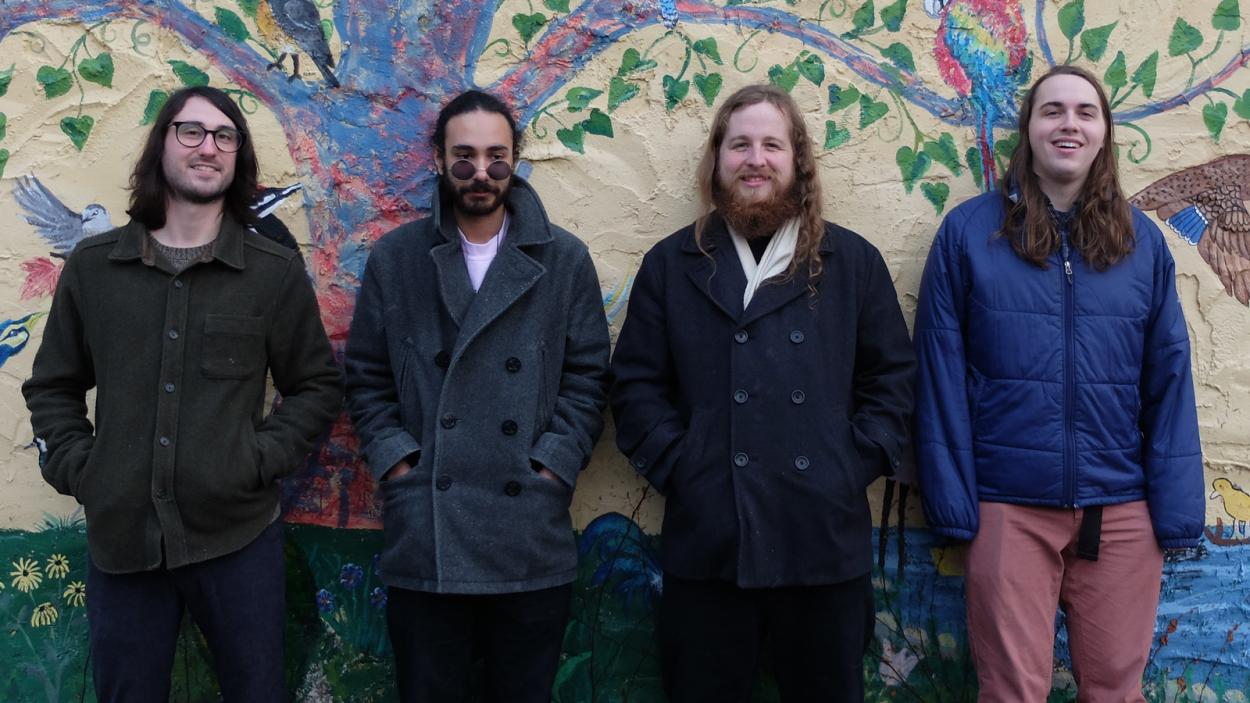 Twilight Series: Ursa and the Major Key (w/ Haze & Dacey)
Image

Ursa and the Major Key is an indie/psychedelic rock band from Plattsburgh, NY. Their first album, Daytime/Nighttime, is out now on Cricket Records. 
Originating from the scenic Adirondack region of New York State, brothers Eli Moore and Nelson Moore take on vocal duties, while playing guitar and drums respectively. Tyler Bosley, another Adirondack native, plays guitar. Edward Morris, coming from the opposite end of the state in New York City, plays bass. 
Together, the four fuse influences from classic artists including The Beatles, The Grateful Dead, Pink Floyd, and The Band, as well as modern artists like Whitney, Beach Fossils, and Levitation Room. 
https://ursaandthemajorkey.com/
Opener: Haze & Dacey, 6:30pm
Based in Richmond, Virginia, Haze & Dacey combine compelling melodies, tight harmonies, and toe-tapping rhythms to create a uniquely fun experience for the listener.  You'll hear folk-pop, alt-country, and roots-rock all stewed together in their cauldron, along with a variety of other tasty musical spices.  Haze writes the original music they perform, including songs from their (full band) album, "Letters from Gilead."  This 10-song February '22 release is a collection of songs inspired by "The Handmaid's Tale," both the original novel by Margaret Atwood and the Hulu television series of the same name.  Haze & Dacey also cover artists as varied as Joni Mitchell, Queen, Patty Griffin, Guster, The Wiyos, Big Al Anderson, and The Decemberists. 
Haze & Dacey have been playing together as a duo since 2012. They combine their love of playing music with their love of travel, entertaining audiences at various breweries, wineries, and other venues throughout Virginia, and from North Carolina to Maine.  Their website features videos that include a performance at the Burlington City Hall Park Summer Concert Series back in 2018. 
https://hazyshadeproductions.com/duo
---
Catch a concert on the lawn as the sun sets on City Hall Park with this beloved series that presents 16 free evening concerts on alternating Fridays and Saturdays featuring a  lineup of regional luminaries spanning the full spectrum of genres.
2022 City Hall Park programming is underwritten by the Pomerleau Family Foundation. Twilight Series is presented by Soundtoys with support from Aqua ViTea.
Back to Events