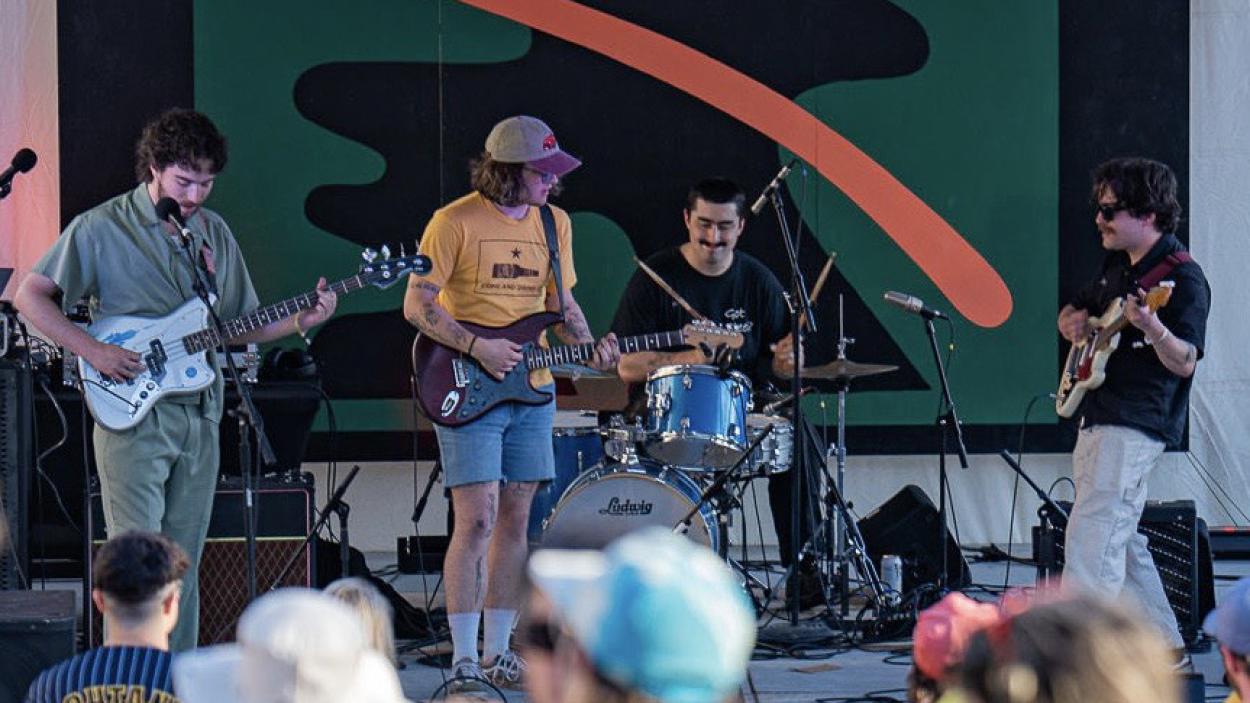 UPDATED LINEUP - Twilight Series: Greaseface & Lily Seabird
Image

Breaking news! Due to Covid-19 related issues, Rough Francis is no longer able to perform at BCA's 9/2 Twilight Series concert with Lily Seabird. While we send the best of health to the band and look forward to hosting them as soon as we can, VT punk icons Greaseface are stepping up to ensure the show goes on! We look forward to welcoming you all to City Hall Park for a great night of music under the stars.
Greaseface is a band of childhood friends chasing abrasive harmony through genre bending style. Known throughout Burlington for their energetic DIY shows Liam Thomas, Brenden Provost, Jackson Glover and Will Krulak continue to progress their sound through their latest musical release and video project "B&M Demos".
https://greaseface.bandcamp.com/
Lily Seabird is a Burlington-based singer-songwriter. Her acoustic-driven pop record Bug came out in 2021 and touches on themes of insecurity, self-worth, and loss. Her band features Noah Schneidman, Zack James, and Greg Freeman.
https://lilyseabird.bandcamp.com/
---
Join us on the BCA Patio before the show for delightful drinks from Wilder Wines, catering by Poppy Café, live screen printing, and a DJ set from Jungle Island Monsters. 
Tickets are $25 each and include:
·         A glass of wine or N/A cocktail
·         Picnic box from Poppy
·         One screen-print-your-own bandana
Space is limited. Ticket sales are now closed.
---
Catch a concert on the lawn as the sun sets on City Hall Park with this beloved series that presents 16 free evening concerts on alternating Fridays and Saturdays featuring a  lineup of regional luminaries spanning the full spectrum of genres.
2022 City Hall Park programming is underwritten by the Pomerleau Family Foundation and The WaterWheel Foundation. Twilight Series is presented by Soundtoys with support from Aqua ViTea. 
Back to Events