Past Exhibitions
Wednesday January 6, 13, 20, and 27
Groups: 9:30 and 10:30 AM
Individual adults: 11:30 AM
Participants are required to sign up ahead of time and abide by all Vermont Health protocols related to COVID-19.
Reserve your spot today HERE or contact cstorrs@burlingtoncityarts.org for more information.
Unprecedented? explores the psychological, social, and cultural impact of the extraordinary events of 2020 defined by the ongoing global pandemic and intensifying demand for racial justice that is reshaping our world. Featuring work by nine Vermont and New England artists, Unprecedented? calls upon us to examine our divergent responses to each artist's work within the context of recent events and the shared, expressive framework of grief, hope, anger, containment, uncertainty, and release.
Unprecedented? invites five community members to contribute text that responds to key emotional and psychological states conveyed by an artist's work. Each contributor thoughtfully reflects on the connection of the theme through their personal experience.
As a word, "unprecedented" has trended with ferocious speed via every media outlet, social feed, and op-ed to describe the global pandemic and growing demonstrations for racial justice. While as a society we have found ourselves ill-prepared for these events, it seems questionable that these circumstances are either unprecedented or unpredictable. Rather, at this critical moment we must reflect, question, and reframe our understanding of these historic times through the lens of visual art.
Participating Artists: Jeremy Ayers, Becci Davis, Lillie Harris, Akiko Jackson, Brielle Rovito, EveNSteve (Eve and Steve Schaub), Dan Siegel, and Sarah Camille Wilson
Community Contributors: Tyeastia Green, Elizabeth Goldstein, Carmen Jackson, Milton Rosa-Ortiz, and Tamara Waraschinski
Fall 2020 exhibition virtual tour
Unpreceneted? Gallery Guide
---
Burlington City Arts is supported in part by the New England Foundation for the Arts through the New England Arts Resilience Fund, part of the United States Regional Arts Resilience Fund, an initiative of the U.S. Regional Arts Organizations and The Andrew W. Mellon Foundation, with major funding from the federal CARES Act from the National Endowment for the Arts, and by the Vermont Arts Council and the National Endowment for the Arts.
Image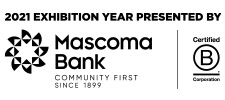 Back to Past Exhibitions