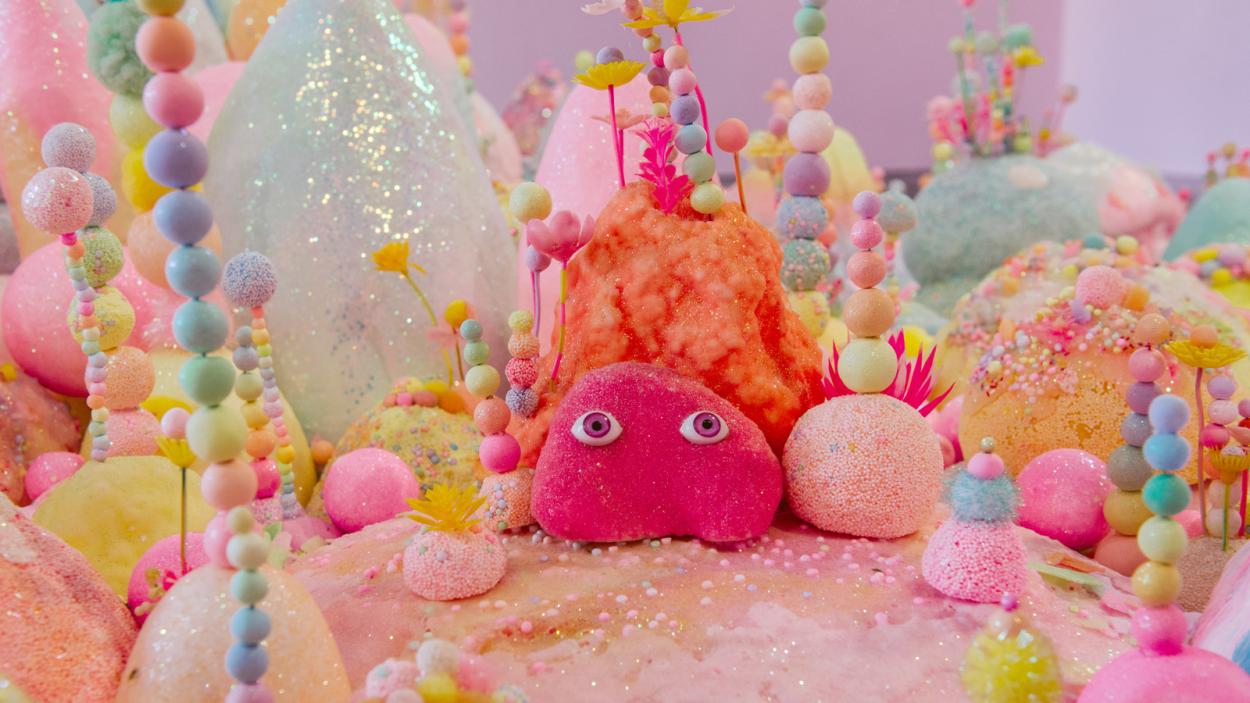 Merging popular and consumer culture with fantastical themes, Bubblegum Pop presents a group of artists whose colorful work and playful imagery explore themes of nostalgia, youth, optimism, and material abundance as both a celebration and slanting critique on contemporary society. Using materials and subjects drawn from, or inspired by popular culture, the artists in Bubblegum Pop blur the distinction between high, low, and mass-produced forms of artistic expression. Bubblegum Pop entices us with its accessible and upbeat imagery, while simultaneously encouraging us to gaze beneath its glossy veneer and consider the economic, environmental, and social mythologies we self-perpetuate as a society.
Featured Artists: Pip & Pop, Matt Neckers, Jon Rappleye, The Smittens, and Kathryn Wiegers.
Bubblegum Pop is sponsored by Higher Ground
Virtual Tour
Image Credit 1: Pip & Pop, When Happiness Ruled, 2016, installation detail. Photo: Jacqueline Ball
---
Image

BCA Exhibitions are funded in part by a grant from the National Endowment for the Arts and Vermont Arts Council.
Burlington City Arts is supported in part by the New England Foundation for the Arts through the New England Arts Resilience Fund, part of the United States Regional Arts Resilience Fund, an initiative of the U.S. Regional Arts Organizations and The Andrew W. Mellon Foundation, with major funding from the federal CARES Act from the National Endowment for the Arts, and by the Vermont Arts Council and the National Endowment for the Arts.
Back to Events