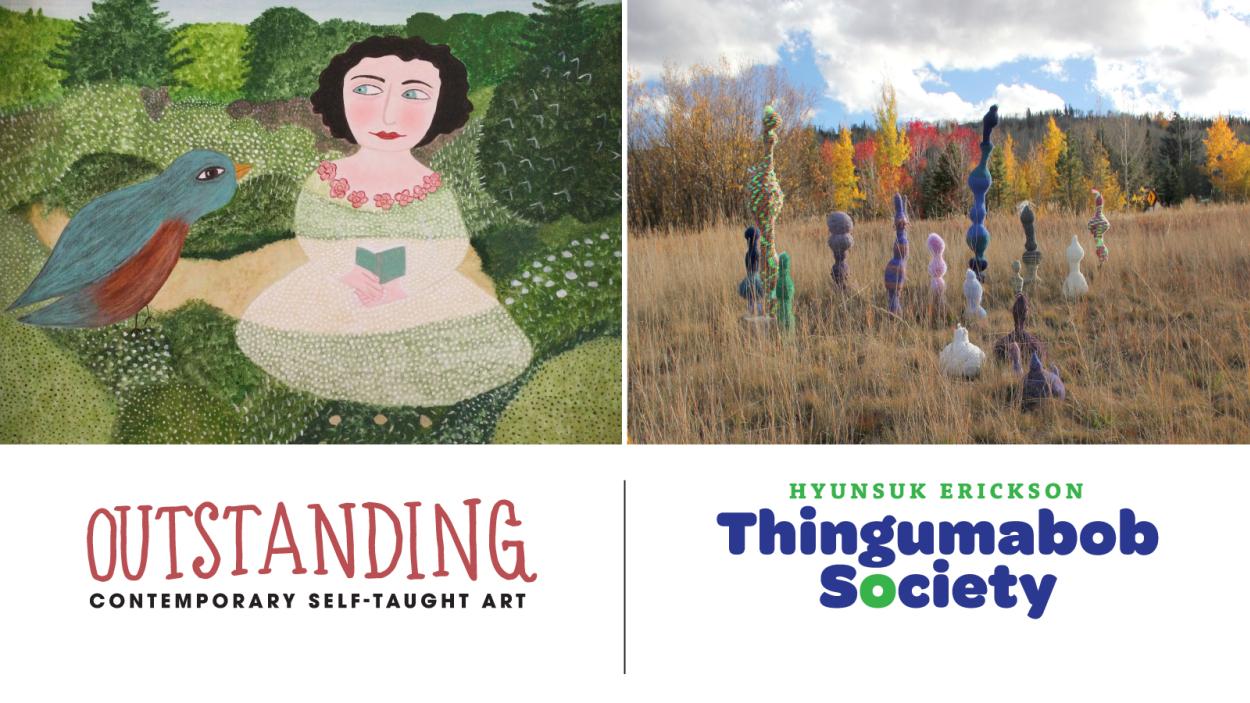 Summer Exhibitions Opening Reception
Burlington City Arts, 135 Church Street
Join BCA to celebrate the opening of Outstanding: Contemporary Self-Taught Art and Hyunsuk Erickson: Thingumabob Society, as well as the announcement of the 2023 Diane Gabriel Visual Artist Award winner.
Outstanding features the work of eight regional self-taught artists reshaping contemporary artistic discourse as they explore unconventional paths to creative expression.
Hyunsuk Erickson's whimsical installation Thingumabob Society merges sculpture and craft traditions to create an imaginative and hopeful space that invites us to collectively reflect on relationships between nature, culture, and ourselves.
---
Image

Outstanding: Contemporary Self-Taught Art is sponsored in part by Leunig's Bistro & Café and the Maslow Family Foundation. Hospitality sponsors, Lake Champlain Chocolates, Farrell Distributing, and Prophecy Wines. Burlington City Arts is supported in part by The Vermont Arts Council & the National Endowment for the Arts.
Back to Events